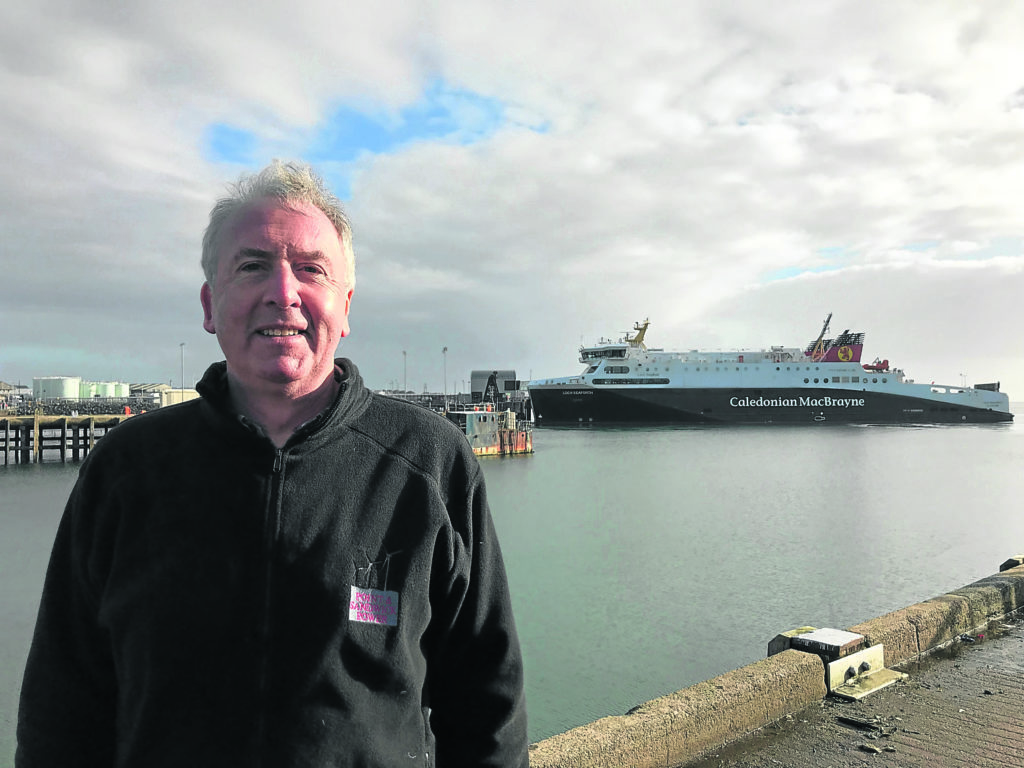 A community-owned wind farm charity has partnered with a local college to produce personal protective equipment (PPE) for local medical services.
Point and Sandwick Trust, who run the the Beinn Ghrideag wind farm near Stornoway, partnered with staff from Lews Castle College and wind farm charity Point and Sandwick Trust have worked together to produce visors to help protect frontline staff in the college's new Innovation Centre using their 3D printer.
The visor headbands are being produced on the 3D printer used for plastics at the Innovation Centre.
Clear plastic sheets are then attached to these headbands and replaced after use.
Around 100 visors have been pledged to NHS Western Isles.
Point and Sandwick Trust said visors are being made using an "approved design" to help protect health and social care staff from contracting the virus from people who are positive for Covid-19, including those who may be asymptomatic and undiagnosed.
Gordon Jamieson, NHS Western Isles chief executive, said: "We would like to thank all those involved in producing these visors.
"We are extremely grateful for these pieces of important PPE which will help ensure our staff are kept safe over the coming weeks and months.
"Again we would like to take this opportunity to thank everyone who has offered donations, support and assistance during this time.
"We are grateful beyond measure and appreciate the continued thoughts and kindness of our local community."
Point and Sandwick Trust has donated more than £1million to local causes since 2015.
Last month, it set up the emergency Pandemic Community Fund in response to the coronavirus crisis.
Calum Macdonald, development manager for Point and Sandwick Trust, said: "Point and Sandwick Trust has been working with staff at the college for the past couple of weeks to get the 3D printer making visors and head clips for staff at the hospital.
"It's not at all a straightforward thing to organise because they have to be made to the right spec and with the right materials but thanks to the technical skill of the fantastic staff at the college, led by Ian F Macdonald, the first batch has been delivered to the health board. Our aim is to get the hospital supplied this week and to offer them to the care sector next week."