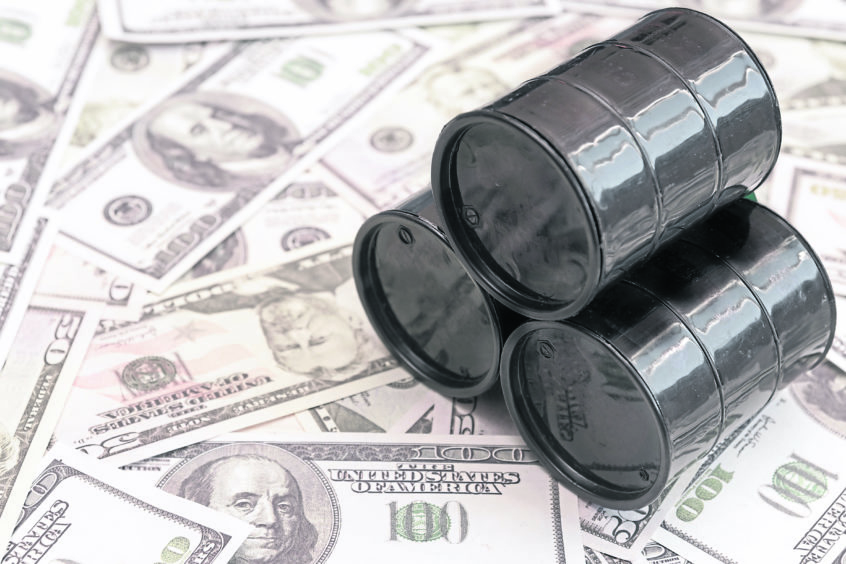 Oil edged higher as markets in Europe and Asia advanced on signs that the surge in coronavirus cases in the southern U.S. is slowing.
Futures in London topped $45 a barrel, heading for their strongest close in five months. The number of Americans hospitalized due to Covid-19 fell below 50,000 for the first time in a month as a spike in the Sun Belt eased. That helped Asian stocks climb the most in a week, while those in Europe also rallied.
Weakness in the dollar has also been aiding oil in recent weeks and there could be further currency-related gains if stimulus negotiations in the U.S. — which remain deadlocked — bear fruit.
West Texas Intermediate crude increased 1.8% to $42.69 a barrel.
Crude has been largely stuck in a range since early June and has struggled to break far beyond $45 in London. With OPEC+ returning barrels and uncertainty over the path of demand recovery in the coming months as the coronavirus continues to spread, trading volumes have largely dried up in recent weeks.
"A deal on the support package is not a foregone conclusion but if a mutually acceptable accord is struck, stocks and oil will get a short-term boost," said PVM Oil Associates analyst Tamas Varga. "A close eye needs to be kept on the dollar."
Analysts are forecasting a third straight drop in American crude stockpiles, when government data is released Wednesday. The coming days will also see the release of monthly reports from the Organization of Petroleum Exporting Countries, the International Energy Agency and the U.S. Energy Information Administration, giving clues about the relative health of supply and demand over the second half of the year.
This article first appeared on the Houston Chronicle – an Energy Voice content partner. For more from the Houston Chronicle click here.
Recommended for you

'Bazooka' of oil preventing Brent Crude price from hitting $200