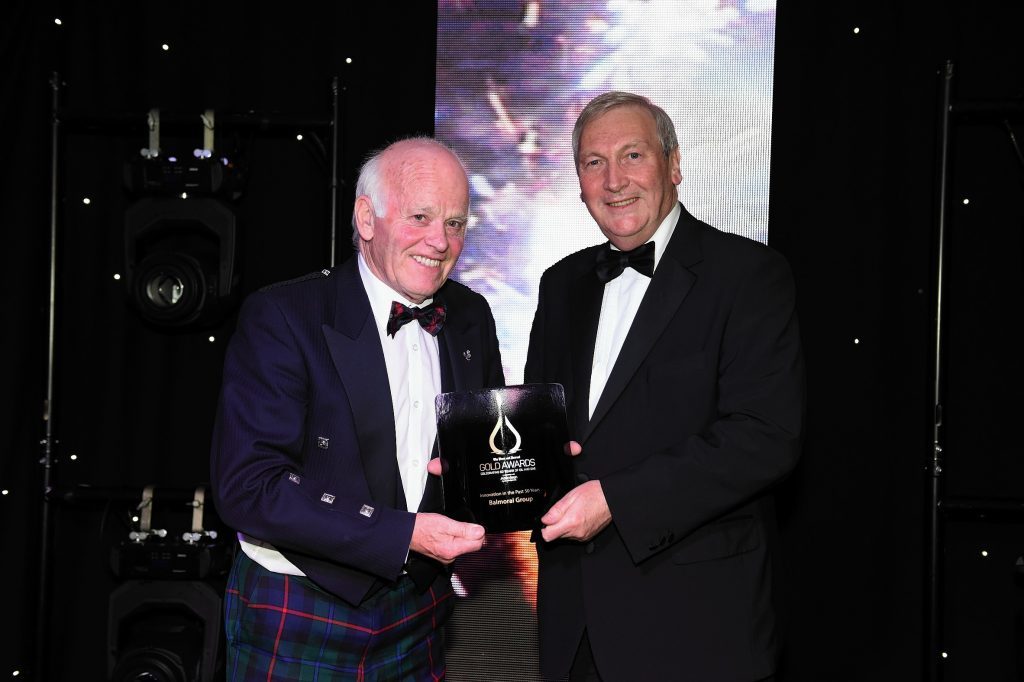 Prize winners from the Press and Journal's inaugural Gold Awards have called for companies and individuals to enter again this year.
Six trophies were presented at last year's glittering event, which marked the 50th year of Aberdeen's involvement in the development of the North Sea.
Eight prizes will be up for grabs at the 2016 awards scheme, run in association with the paper's sister website Energy Voice and title sponsor Aberdeen Asset Management.
This year's categories are: Large company of the year (more than 200 employees); small company of the year (less than 200 employees); best employer; innovation award; emerging industry leader; new energy award; hall of fame and entrepreneurial awards.
Category hopefuls can apply by visiting www.pandjgoldawards.com. Submissions will be easy and free of charge. The closing date for entries is June 24.
At the last year's ceremony, Jim Milne, chairman and managing director of Balmoral Group, picked up the prize for innovation of the last 50 years on behalf of his company, which is also sponsoring the 2016 event.
Mr Milne said: "We are pleased to once again support the P&J Gold Awards in recognition of the sustained hard work and commitment shown by the industry against the harshest backdrop the UKCS has ever seen.
"Things are changing and it's up to us to collectively ensure the North Sea, and the associated supply chain, maintains its leading position in the industry.
"We encourage businesses, large and small, to enter the P&J Gold Awards to identify and promote the innovation and expertise in our region that, unequivocally, underpins the industry."
Alex Kemp, professor of petroleum economics at Aberdeen University, became the first person to be inducted into the North Sea Hall of Fame at the first Gold Awards.
The UK's official historian for the North Sea, his many accolades include an OBE, which he was awarded in 2006 for services to the oil and gas industry.
This year's entrant will be someone who has demonstrated a proven track record of being an industry force for good. Dedication to the sector's success, investment in its people and an appreciation for the wider community will all be considered.
Prof Kemp said: "The 2015 Gold Awards was a great event. The position of the industry was quite difficult at the time and continues to be, but the event was a bright spot in the calendar.
"It's a very good idea to have that when we're in a difficult situation, because it brightens the whole lot of us up. I would encourage companies and individuals to go along to the event and to compete for the prizes."
The award ceremony and dinner will take place on Thursday 8th September, 2016 at The Marcliffe Hotel.
A table of 10 costs £1,500 + VAT. The website, www.pandjgoldawards.com, is live for bookings. Alternatively, Victoria Tait can arrange for tables to be ordered on 01382 575631 or e-mail Victoria.tait@ajl.co.uk
Recommended for you
X

Offshore cabin and container firm OEG targets new markets after rival takeover