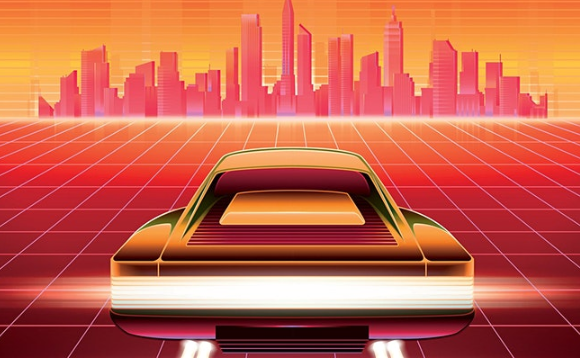 Global powerhouses from the energy and IT sectors will assemble in Aberdeen next month to reveal how the oil and gas industry can cash in on digital tools and data.
Energy Voice has gathered an impressive panel of experts for its exciting free event, "Digital Energy – From Data to Value", on Thursday, January 23 at the International School Aberdeen.
The all-star cast includes IT services firms DXC Technology and Hitachi Vantara, oil and gas field operators Neptune Energy and Cnooc International, energy services giant Baker Hughes, consultancy Imrandd and the Oil and Gas Technology Centre (OGTC).
The digital prize is huge for the oil and gas industry.
Wood Mackenzie claims Big Data could save the upstream sector almost £60 billion per annum within five years, while McKinsey and Company says between £185bn and £420bn of value could be unlocked annually in the world's oil and gas industry through more accessible data.
But are oil and gas companies capitalising on this opportunity? The industry has a reputation for hoarding vast amounts of data, but not putting it to best use.
Presenters and panellists at EV's event will explore how the sector can use digital solutions to drive businesses forward.
Doors open at 6pm for registration, networking, drinks and a showcasing of Microsoft's Hololens Virtual Reality technology.
The main event programme starts at 7pm with a presentation on the internet of things (IoT) and its application in the energy sector, delivered by Mauro Grimoldi, global energy industry director at Luxoft, a DXC Technology company, and David Smethurst, chief technology officer, energy sector, at Hitachi Vantara.
Kaveh Pourteymour, chief information officer at Neptune Energy, will also deliver a presentation.
The panel session will be moderated by Stephen Ashley, digital transformation solution centre manager at the OGTC.
The session will also feature Benjamin Linke, executive – subsea services and offshore director at Baker Hughes, Kevin Gallagher, digital transformation lead at Cnooc International and Innes Auchterlonie, managing director of Imrandd.
Mr Grimoldi said: "Data is the most valuable resource, even better then oil. However, without an appropriate process of refining, data is difficult to utilise.
"In the oil and gas industry the most challenging issue isn't to collect a huge amount of data, but to ensure good quality, to harmonise data and understand the complexity of the problem."
Mr Smethurst said: "In time, digital will not be something that needs to be added to the management agenda – it will be deeply embedded in how management think about business."
Mr Pourteymour said: "Recognition of the power digital technologies offer E&P companies to grow their business and enhance their ability to find and extract oil and gas safely and more efficiently has most certainly increased in recent years.
"We're also seeing an increased statement of intent by many players, but doing one isolated project is one thing – doing it at scale, rolling it out and making sure everyone uses it to create value is something else entirely.
"The key is making sure operators experiment, learn and deploy fast. Delivery of technology is easy – making business change happen is the tough part."
Panel moderator Mr Ashley said: "Digital transformation, including data sharing, is key to delivering the full potential of our UK North Sea energy industry. I look forward to discussing some of the latest technology advancements, including how companies can adopt and embrace these to create a strong and successful digital oilfield of the future."
Panellist Mr Linke said: "I am looking forward to an exciting era in the oil and gas industry where we can unlock an abundance of productivity, speed and value through the relevant usage of data, digital tools and technology.
"We need to progress with a good mix of long-term vision and short-term solutions. This will allow our industry to continue to significantly participate in the energy transition."
Cnooc International's Mr Gallagher said: "We're seeing great examples of digital technology and software that can help accelerate exploration and appraisal through to development and production, as well as optimise production and asset maintenance.
"But it's not always a quick fix. We need to drive a culture of innovation, technology adoption and digital thinking to truly harness the power of the digital revolution."
Mr Auchterlonie, of Imrandd, said: "We're living in exciting times when appreciation of how digital technology can be applied to gain insight, assist decision making and ultimately improve how we maintain and operate our assets is really taking hold.
"We see this every day, not only in the adoption of our recently developed technologies but in the number of requests we receive to look at how we can develop new digital and analytical tools and techniques.
"We're continually be challenged to find solutions to long standing problems previously seen as too difficult to address or to find better ways of working, which is always interesting and hugely rewarding.
"I'm really looking forward to the EV digital event to hear about how others are rising to the challenges they're being set and the innovation they can bring to finding solutions."
The event will be free and ticketed via Eventbrite. https://www.eventbrite.com/e/digital-energy-from-data-to-value-tickets-83600574569