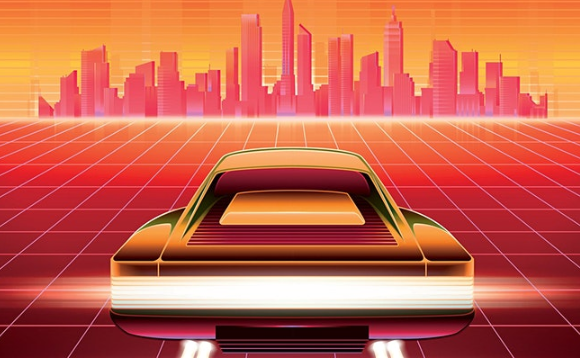 A key figure driving the Oil and Gas Authority's (OGA's) digital strategy will take part in Energy Voice's digital technology event in Aberdeen later this month.
David Lecore, senior compliance manager at the regulator, will deliver a presentation on the strategy and take part in a panel session alongside a host of big hitters from the energy and IT sectors.
More than 160 people have already registered to attend EV's exciting free event, "Digital Energy – From Data to Value", on Thursday, January 23 at the International School Aberdeen.
Doors open at 5:30pm for registration, networking and drinks, with presentations getting under way at 7pm, followed by a panel discussion.
A star-studded cast has been assembled to show attendees how the oil and gas industry can cash in on digital tools and data.
Representatives from the following companies will take part: Luxoft, a DXC Technology company, Hitachi Vantara, Neptune Energy, Baker Hughes, Cnooc International, Imrandd, Nozomi Networks and the Oil and Gas Technology Centre.
And the OGA's Mr Lecore has now agreed to share his experience with the audience.
He has worked in oil and gas since 1985 with major operators like BP. He also spent 19 years with oilfield service giant Schlumberger.
At the OGA, he ensures data is reported and shared among companies to help maximise economic recovery (MER) and deliver the energy transition.
The OGA unveiled its "enormously ambitious", five-year digital strategy last month.
The aim is to see digitalisation "embraced across the exploration, production and decommissioning lifecycle" in the North Sea.
Part of the initiative includes the creation of an OGA digital platform – a single point for companies to access a host of exploration and production information.
Mr Lecore said he was looking forward to taking part in EV's event and hearing about ways companies are deriving value from data in novel ways.
He said "The OGA's ambition is to deliver, promote and influence digital excellence through digitalisation to support MER and the energy transition.
"The OGA aims to be an innovator and a catalyst, helping industry, academia and the supply chain to use digitalisation to unlock the huge value from data, whilst at the same time providing excellent digital services to its stakeholders in support of regulatory excellence."
The event will be free and ticketed via Eventbrite.
To book a seat, click here.