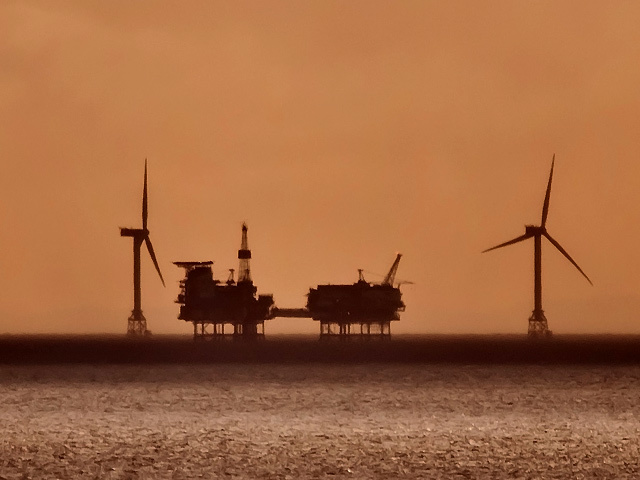 In the age of the Great Energy Transition, oil and gas companies face a dual challenge; to reduce operational emissions whilst keeping up with growing energy demand they will need to increase both asset performance and lifetime. With increasing numbers of incumbent O&G players making net-zero commitments, the sector will increasingly be judged both by their cost per barrel / cubic feet AND their carbon footprint per barrel.
Reuters Events latest energy transition podcast explores what this means for incumbent O&G players and assesses how can energy companies can adapt and pivot to capitalise from the $trillion transition opportunity. Sharing insights on the panel  Martyn Link (Chief Strategy Officer, Wood), Alex Budden (VP Corporate Affairs, Lundin Energy), Andrew Grant (Head of Oil, Gas and Mining, Carbon Tracker) and Charlotte Howlett (Head of O&G, Reuters Events).
Sign up or request recordings: Oil and Gas in Transition: The Road to Net-Zero (23rd April, 14:00 BST)
"The oil and gas industry has often demonstrated its ability to rise to and overcome daunting challenges under the most extreme condition" said Martyn Link, CSO, Wood, "Perhaps this is the hardest of all challenges – recreating the sector and its public perception as an integral part of the broader, sustainable energy community. Reshaping the value it provides to society and deepening the connection between all stakeholders"
Covering three broad topics, the podcast looks to unpack what it means to be a company in transition, with insights from the only O&G operator to make net-zero commitments by 1930. Indeed, having recently rebranded from Lundin Petroleum to Lundin Energy, the Norwegian E&P seeks to generate sustainable long-term value in all stage of the upstream O&G value chain, in  safe and environmentally responsible manner for the long-term benefit of both shareholders and society.
The session further explores technical solutions for carbon capture, usage and storage, in order to better understand enablers for driving towards Paris commitments. How can we marry new business opportunities in a clean energy whilst still servicing the O&G community?
Sign up or request recordings: Oil and Gas in Transition: The Road to Net-Zero (23rd April, 14:00 BST)
With our world in flux, it's more important than ever to come together to share insights and debate the essential topics and key challenges facing our industry. This latest podcast forms part of a new series by Reuters Events ETS Pivot, showcasing their commitment to provide industry with a forum in which to do this, both on and off the stage. Over the coming months, the Energy Transition team will be releasing their five big predictions for the energy transition, along with a podcast series, interviews, articles and lots more.
For more information about the Energy Transition Summit, please visit the website, or get in touch with Owen Rolt, Head of Energy Transition at Reuters Events via LinkedIn!
Recommended for you

Chevron and Pertamina team up for low carbon opportunities in Indonesia