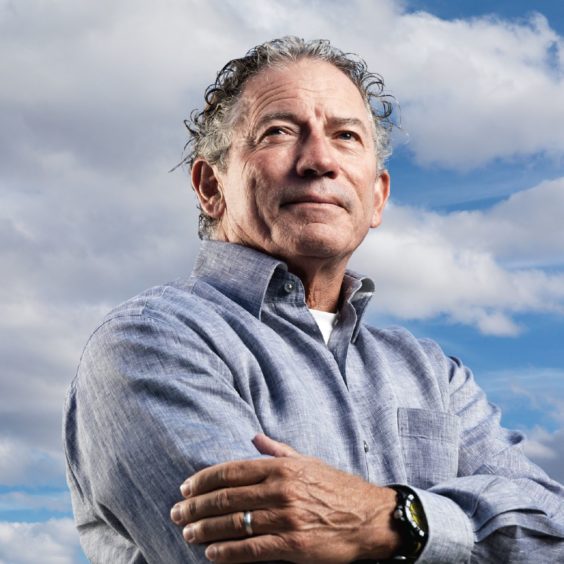 A world leader in artificial intelligence (AI) and software development will give the keynote address at the ENGenious Online 2020 conference next month.
Tom Siebel is chief executive of AI firm C3.ai, a Silicone Valley entrepreneur and author of Wall Street Journal bestseller "Digitial Transformation: Survive and Thrive in an Era of Mass Extinction".
The 67-year-0ld will be joined in the welcome session by Tom Blasingame, SPE President 2021, and Sian Lloyd Rees, ENGenious Online 2020 Conference Chair.
Mr Siebel said: "The energy industry is undergoing a period of massive disruption as it navigates the dual challenges of a volatile and dynamic energy market and the transition toward cleaner, safer energy."
"To survive and thrive in the new economy, energy companies will have to digitally transform and harness the power of 21st century information technologies. Those willing to act have the opportunity to lead the transition to a new energy future."
Registration for ENGenious 2020, which focuses on the digital future of the energy industry, opens today with a range of paid-for conferences and free features on offer.
Up to 40 speakers will take part in eight 90-minute technical sessions with topics including AI, borderless workplaces, future skills and the digital energy transition.
Earlier this year, organisers decided to hold the event, which will run from Tuesday, 22nd to Thursday, 24th September, virtually in response to Covid-19 pandemic.
The conference, the sister event of SPE Offshore Europe, was originally scheduled to take place at the P&J live arena in Aberdeen.
Ms Lloyd Rees, who is also Aker Solution's UK country manager, said: "Virtual conferences, meetings and events have become a key component in conducting business over the past months.
"The streamlining of activities and the efficiencies gained through remote operations will continue as we move forward. The move to ENGenious Online reflects this approach.
"The conference programme will include insights from experts, both from within and out with our industry, challenging us to pick up pace on this journey – learning from others and showcasing game changing technologies and collaboration approaches."