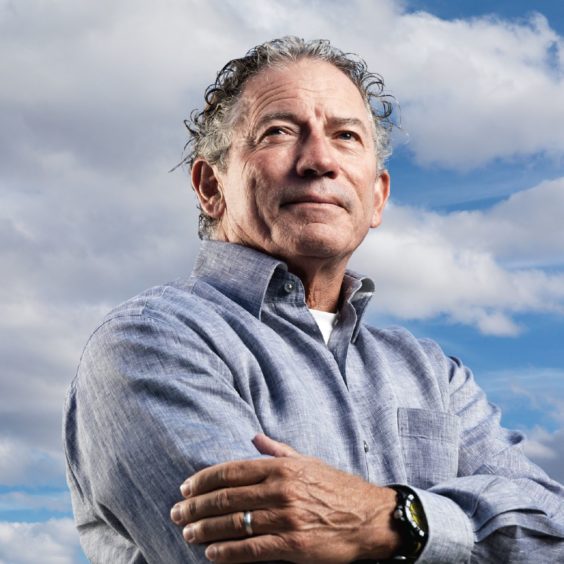 Silicon Valley businessman Tom Siebel urged business leaders to "drive not delegate the digital transformation", in his keynote address to delegates at ENGenious Online.
The sister event to SPE Offshore Europe, focused on the digital future of the energy industry and welcomed 1,200 attendees to its three-day programme which included more than 70 speakers in 20 sessions, 30 exhibitors, 120 one-to-one meetings as well as digital technology showcases, a start-up pitch battle and hackathon.
Mr Siebel, CEO of C3.ai, author of Digital Transformation: Survive and Thrive in an Era of Mass Extinction, said that in businesses where digitalisation is already succeeding, the "CEOs are taking personal responsibility for the initiative, driving the digital transformation with trackable projects which result in measurable and significant economic benefit."
The tech entrepreneur also highlighted how "Europe is a leader in raising the visibility of problems associated with AI" with regulations such as GDPR, while stressing the importance of encouraging and incentivising the current workforce to adapt to new roles suited to a digital future.
Sian Lloyd Rees, Conference Chair, ENGenious Online 2020 and UK Country Manager, Aker Solutions, said: "For me, ENGenious Online was about bringing technology, innovation and creativity together. It provided a forum for people from different industries across the globe to network, exchange ideas, share learnings and insights.
"We heard from many experts who were at various stages of their digital journey, offering the opportunity to understand the technological possibilities and solutions out there.
"Finally, the energy and innovation emanating from the Oil & Gas Technology Centre's (OGTC) live, Code[less] hackathon was tremendous and should assure us all that attracting future talent and a focus on an increasingly digitalised industry is well within our grasp."
Two plenary sessions saw leading panelists from Accenture, Airbus, AstraZeneca, C3.ai, Microsoft and Wood share digital learnings from other industries and ABB, BP, Cognite, Halliburton, Oceaneering and Streamba discuss examples from the energy industry while exploring where future opportunities lie. All presentations are available on-demand.
Steven Calder, founder of tech start-up Streamba offered insight into how the business is 'Uber-ising' the supply chain with its latest software. He also echoed the common theme throughout the conference of investing in digital transformation now, emphasising that "time has run out" and the "cost of inaction is greater than the cost of action."
Phil Chandler, Director – Europe & Caspian Events, Society of Petroleum Engineers said: "The success of the symposium must be attributed to the two highly engaged committees led by Sian Lloyd Rees and Ian Phillips. Without the drive, knowledge and commitment from these energy professionals, we would not have had such a successful event. The committees created an opportunity for delegates to learn, share their experiences and leave with new ideas that may help them be more successful in their businesses."
The digital energy theme will continue at SPE Offshore Europe 2021 (7-10 September) where the ENGenious Digital Pavilion will offer start-ups and SMEs the opportunity to present solutions and equipment to the largest community in the industry.
ENGenious Online is supported and sponsored by the OGTC and Scottish Enterprise.