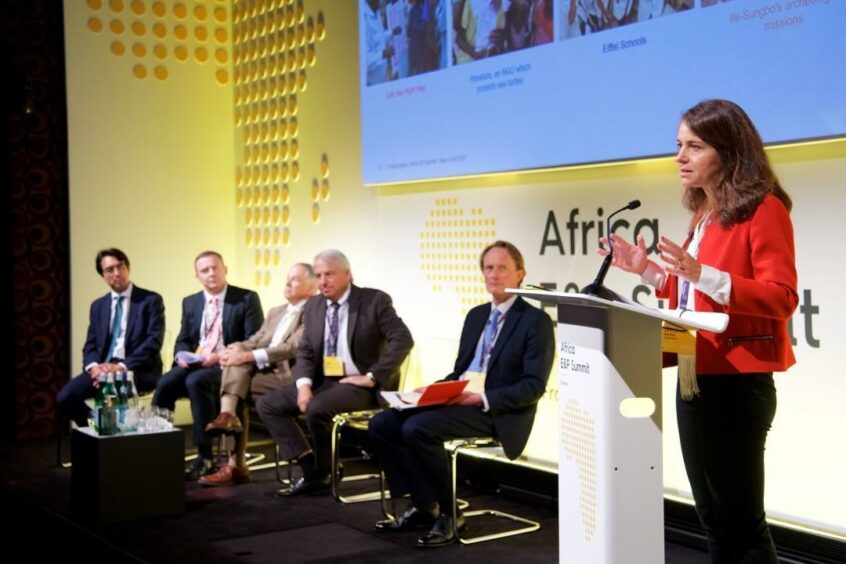 The Africa Energies Summit will be held in London from May 17 to 19, with the show expanding beyond oil and gas and into power.
Frontier Energy has published its programme for the three day event at the May Fair, in central London.
The event in September 2021 was held under the banner of Africa E&P Summit. The conference will this year include discussion of the broader energy sector on the continent.
The first day will open with a keynote from Ghana Minister for Energy Matthew Opoku Prempeh and Schlumberger president Wallace Pescarini.
Presenters will include representatives of industry heavyweights, including William Gordon-Canning representing TotalEnergies and Luca Vignati for Eni, in addition to executives from smaller companies such as Eric Hathon from Capricorn Energy and Keith Hill from Africa Oil.
The second day will include a session devoted to Namibia, now front and centre in the energy sector with positive results from TotalEnergies' Venus and Shell's Graff.
Petroleum Commissioner Maggy Shino will set out the government's thinking and will be joined by interested parties in the offshore. Reconnaissance Energy Africa CEO Scot Evans will also be talking on the first day.
The third day will involve a licensing round showcase and discussions around securing the necessary finance to ensure Africa reaches its energy potential.
Wrapping things up on the third day will be Eni's deputy COO Luca Bertelli, ready to oversee the "Big Five Board Awards". Bertelli won the Oil Legend Award in September 2021.
More information can be found here.
Recommended for you

TotalEnergies plans exploration off South Africa West Coast