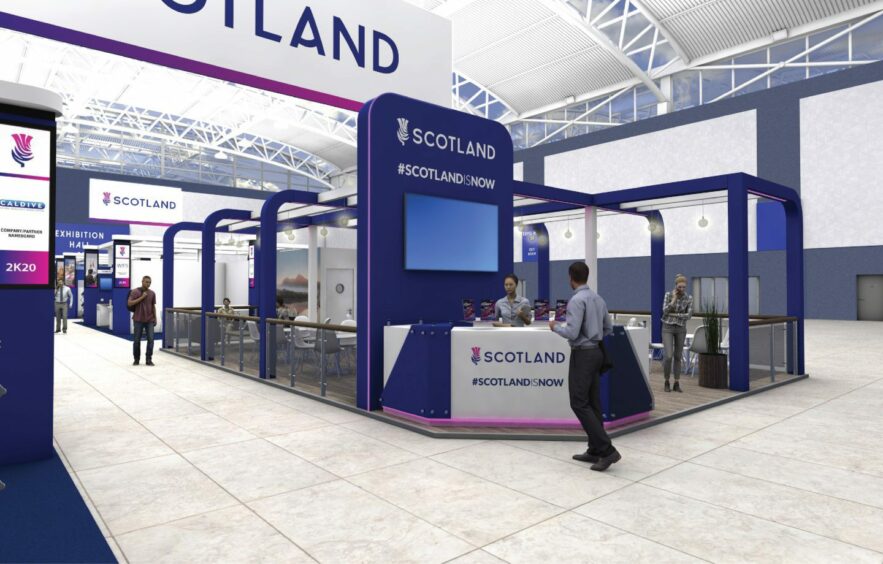 Offshore Europe 2023 launches this week in Aberdeen with a theme of 'Securing sustainable and equitable energy for the next 50 years and beyond'. Here Lynn Grieve, Scottish Development International's Global Head of Trade for the Energy & Low Carbon Transition, explains how the event provides an opportunity for Scottish firms to play a leading role in the energy transition.
The drive towards net zero means there is an ever-growing global demand for renewable energy and with this comes a wealth of new and exciting business opportunities. Emerging markets – most notably in offshore wind and hydrogen – offer a chance for businesses across Scotland to expand their reach and portfolios.
With decades of experience in the oil and gas industry, Scotland is ideally placed to spearhead a greener future. We have a strong technological heritage, pioneering innovation and a vibrant talent pool, all ready to make the switch to green energy.
As Offshore Europe 2023 celebrates its 50th anniversary this week in Aberdeen, organisers and delegates will focus on how we can help accelerate the transition, and offer a platform for collaboration, innovation and progress-sharing.
A key part of that will be looking at how the evolution of North Sea industry mirrors the story of global energy demand.
An opportunity for Scottish industry
Scottish Development International will play a leading role in Offshore Europe 2023 with our Scotland Pavilion. We'll be demonstrating our country's prime position within the renewables sector and showcasing what our companies have to offer.
Our new Learning and Interactive Zones will give a fantastic opportunity to both find out more about our Scottish companies and to establish contacts with our representatives.
The Interactive Zone will feature demonstrations of innovative technology. Meanwhile, our GlobalScots team of experts will provide one-to-one advice and introductions to key industry partners and stakeholders. With their help, companies can connect with overseas delegates to help them grow connections beyond the event.
In the Learning Zone, a first for SDI at Offshore Europe, 42 businesses from across industry, universities, partners and investment bodies will share ideas and provide information on net zero solutions. In addition, we will have a team of trade experts covering a varied programme of topic areas. These will include green heat, geothermal projects and markets, hydrogen transmission infrastructure and offshore de-carbonisation. There will even be details of what five different space companies can offer an offshore audience.
Showcasing our strength on a global scale
The drive to net zero in Scotland, comes at a time when we have reported some impressive trade results for 2022/23.  We have £1.73bn of planned international sales over the next three years, while last year there were almost 5,000 instances of trade assistance to companies across Scotland. In addition, we helped Scottish firms enter more than 300 new markets and more than 900 companies received trade support.
It's a success story we're keen to share with our international colleagues and Offshore Europe 2023 gives us that chance as we welcome delegates from around the world.
At the Scotland Pavilion we will be highlighting our three main regions – APAC (Asia-Pacific),  EMEA (Europe, the Middle East and Africa) and the Americas. To assist with this representatives from our global teams in[LG2]  Beijing, Paris and the US will all be attending.
Scottish firms will be made aware of the key market opportunities across these regions. For EMEA there will be a focus on offshore wind, hydrogen, low carbon heat, CCS/decarbonisation and oil and gas decommissioning. Those markets cover a range of countries including France, Germany, Denmark, Poland, the Netherlands and the UAE. The Americas will cover offshore wind, geothermal and hydrogen in a number of US states, as well as CCS/decarbonisation in the Gulf Coast, the Midwest and Alberta. Meanwhile, APAC's offering will cover offshore wind, hydrogen, marine tidal, CCS/decarbonisation and oil and gas decommissioning in countries including Australia, Indonesia, Malaysia, Japan and Taiwan.
Net zero opportunities in Scotland and abroad
All of the companies involved at our Scotland Pavilion are already playing a part in the energy transition [LG3] sector. However, it's my hope that Scottish supply chain companies that haven't embarked on their own transition journey yet will also be there. They can learn about the opportunities of these new markets and how they can diversify into them.
At SDI we are supporting the Scottish supply chain to maximise opportunities in international markets, building on our strong reputation for innovation and quality as a key player in the energy and low carbon transition industry.
Some may not be aware of the huge international opportunities that are available now, over and above what's going on domestically. But, while we wait for Scotwind to come onstream, our Scottish supply chain firms can secure global contracts. That will let them develop relationships with firms who will be the Tier One suppliers and developers for Scotwind and potential domestic hydrogen projects in the future. Making those international contacts now will put them in a far stronger position going forward.
There is a huge amount to be excited about over both the growth of the renewable energy market and Scotland's part in it. Offshore Europe 2023 will be a great showcase for that. We hope to see you there.
---
Offshore Europe 2023 is being held from September 5-8 in P&J Live, Aberdeen. SDI's Scotland Pavilion will be located in Hall 2.
Recommended for you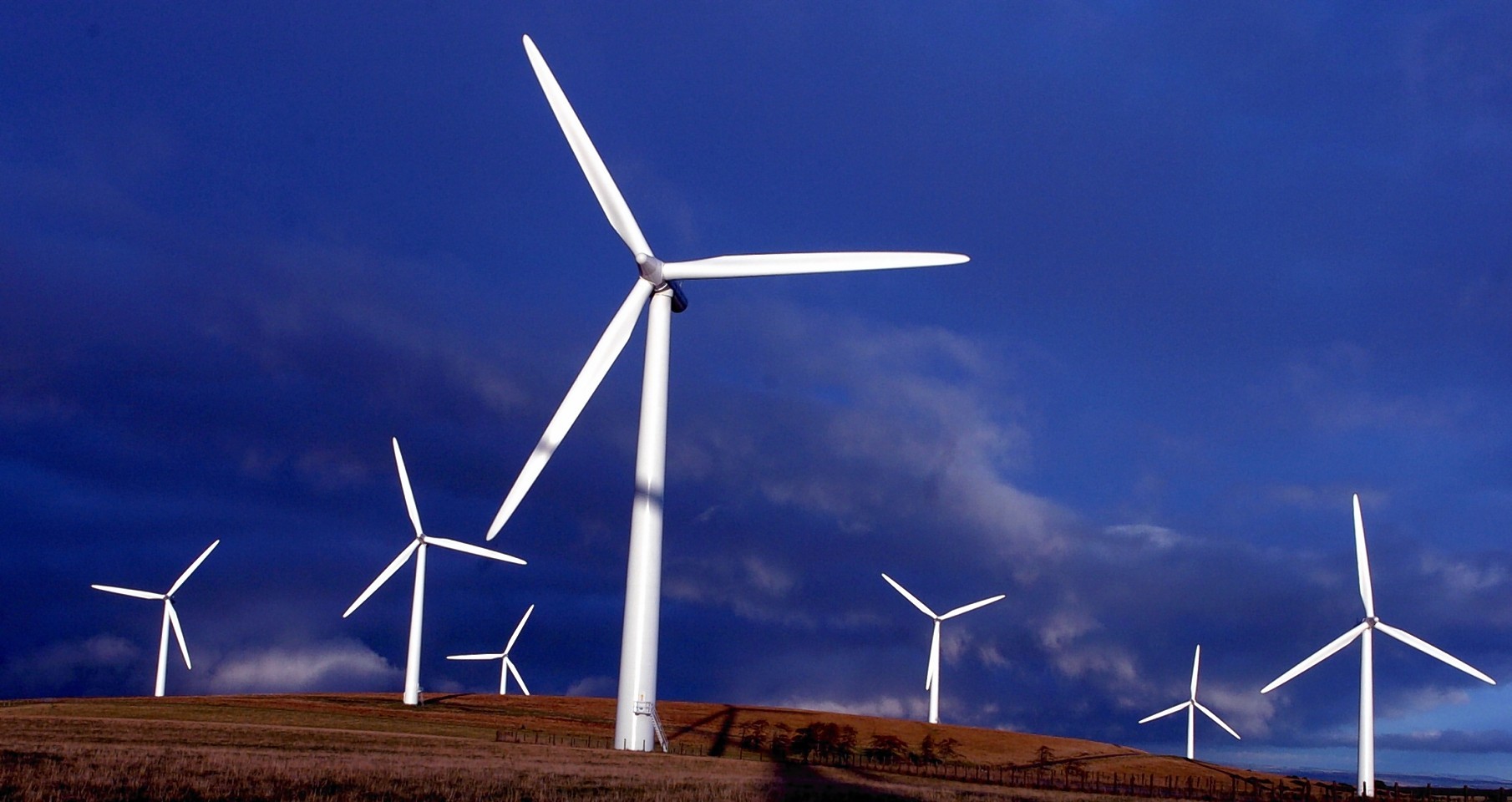 Wind sector deal to see Scotland positioned as turbine recycling hub