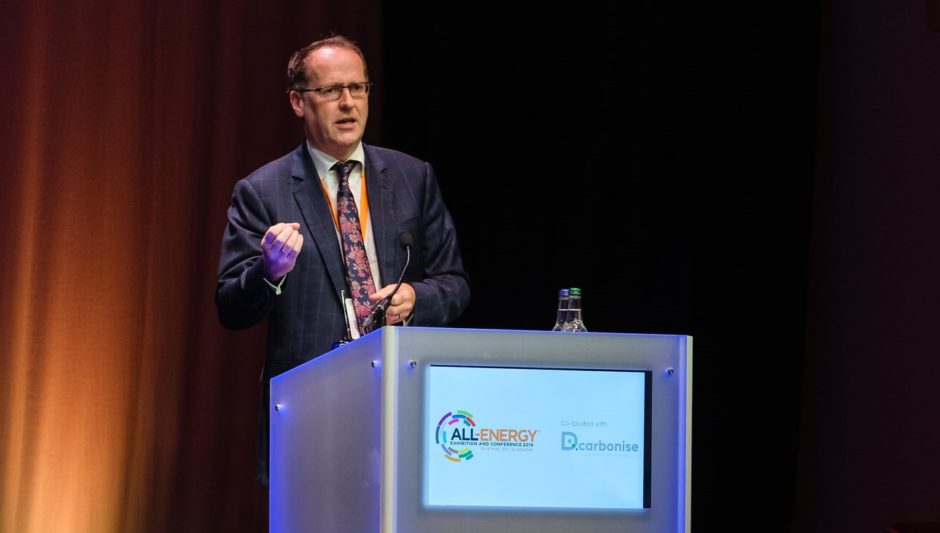 There is no "utopian answer" to meet the UK's 2050 net zero goal as the solution will require a "whole host of technologies", the boss of a utility giant has claimed.
Keith Anderson, chief executive of Scottish Power, said the UK couldn't "sit and wait" on the ideal clean power response to decarbonise the UK energy sector as it could mean years of indecision and few solutions.
Speaking during an All-Energy Conference webinar, Mr Anderson urged UK energy firms to make green power the "no brainer option" for consumers.
He said: "There are a whole host of technologies out there, let's get on and use them.
"Don't sit and wait on the utopian answer or we'll be sitting here in 10 years' time and we'll have done nothing."
Karen Turner, director of the Centre for Energy Policy at Strathclyde University, agreed with Mr Anderson that the UK "shouldn't just be focussing on this technology or that technology" but needed to hold a wider conversation on the topic.
She said: "We're not always going to be looking for the cleanest or the cheapest option.
"If we're going to have a just transition and continue to deliver prosperity we have to look at options that essentially become part of our economy.
"And it might be that we go through different phases, if it's technologically feasible to do so."
Mr Anderson claimed the ultimate responsibility to make clean energy the "obvious choice" for consumers lay with companies.
His firm, through its subsidiary Scottish Power Renewables, switched to 100% wind power generation after selling its gas and hydro business to Drax in a £702million deal in 2018.
It operates a number of operational onshore wind projects in Scotland and is due to complete the East Anglia One offshore wind farm this year.
Mr Anderson said: "What companies need to be doing is investing to make it easy for people to do this – that's where the big challenge comes on.
"It's not about just inventing new bits of expensive technology, it's about how do you make this the obvious choice and the easy choice and the low cost option?
"That's what the big drive has got to do so that when people are looking at changing a car or how they travel about, the green option is not just the right option for the environment, it's actually the no brainer option because it's the cheapest, easily available and simplest thing to do."
Recommended for you

Shell and Scottish Power explore floating wind skills initiative in Aberdeen