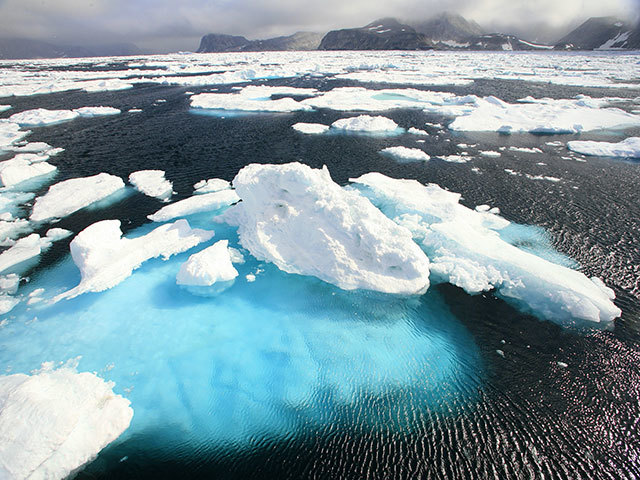 The development in floating concrete structures – which could be used for exploration in the Arctic Ocean – was presented by Norwegian-based engineering company Kvaerner at Deep Offshore Technology International 2014 (DOT).
Kvaerner has been designing the concrete structures which would be adaptable to the region, rather than typical fixed platforms seen elsewhere in the industry.
There is a special focus on concrete structures exposed to ice abrasion, including research on repair materials and ice loading.
Hilde Benedikte Ostlund, who works for the Scandinavian company, said: "If you go into the arctic areas, you move into more remote areas and you may need a surface hub.
"If that can be a fixed platform that would normally be preferable, but in some areas you are looking at a floater instead.
"Concrete is a good material when it's exposed to ice and arctic conditions in general so that is what we have been developing for the last two years.
"The development of the oil and gas fields in the Arctic is more challenging than more temperate areas.
"A number of issues should be taken into account to ensure safe exploration and production such as the vulnerable environment, ice actions and low temperatures.
"In the Arctic ice actions will always be a critical factor for the design of an offshore construction.
"Ice conditions encountered in different geographical locations may vary significantly."
Kvaerner supports a number of projects related to material development through Concrete Innovation Centre (COIN).
The company is currently developing concrete hulls for floating production platforms suitable for sub-arctic areas, both SPAR-type and circular floating production, storage and offloading units are currently being developed further.
The Arctic is one of the final frontiers of oil and gas exploration, where it's estimated there could be 90 billion barrels of undiscovered oil resources and 44 billion barrels of natural liquid gas.
Recommended for you

Cambo oilfield: Not all barrels are created equal