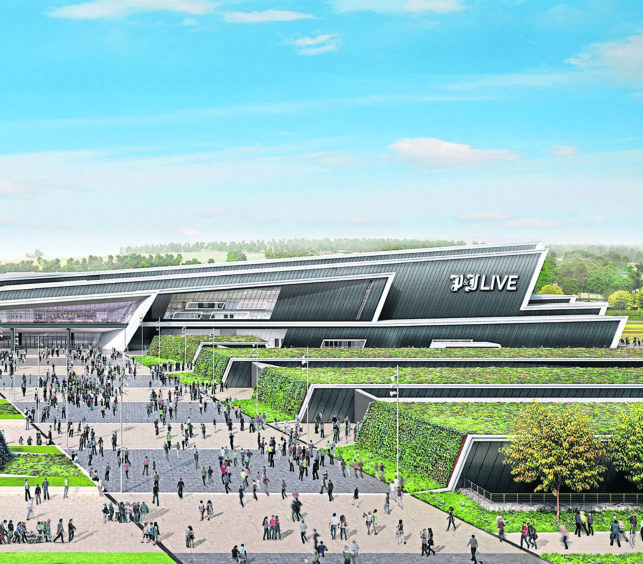 The Press and Journal Energy Ball 2019 is set to be bigger and better than ever this year as it's to be held at Aberdeen's new entertainment venue P&J Live.
Aiming to once again celebrate the hard work of the oil and gas industry, the annual ball is shaping up to be a night of more glitz and glamour than ever before.
Today it can be revealed engineering and technology firm Texo Group is headline sponsor for this year's Energy Ball, which will take place on Saturday November 30, at the Granite City's world-class £333 million venue P&J Live.
The ball – which has become a highlight of the industry's social calendar – will offer outstanding entertainment and incredible culinary creations, as well as an array of surprises throughout the night.
Alan McCabe, editor-in-chief of The Press and Journal, said: "The Energy Ball is about taking time to reflect on the good work done and the exciting prospects ahead for the North Sea energy industry.
"It's a great opportunity for people to socialise and celebrate. This year's event is particularly exciting as the ball will be held at Aberdeen's fantastic new entertainment venue P&J Live.
"Bringing the Energy Ball to P&J Live is another way for DC Thomson Media to support what is set to be a world-class venue."
With guests being treated to performances from chart-topping stars and acclaimed Scottish comedians in previous years, this year's event is gearing up to exceed expectations.
The Energy Ball 2019 will raise funds for Scotland's Charity Air Ambulance (SCAA), which provides the country's only charity-funded helicopter air ambulance – operating 12 hours a day, 365 days a year. Managing director of headline sponsor Texo Group, Robert Dalziel, said the ball will allow firms across the sector to show recognition for the energy industry.
He added: "Our vision is clear – to add strategic value to our client's projects and operations.
"We listened to the needs of clients and Texo has been formed to challenge service provision in existing supply chains.
"We have created a business that is flexible, agile and above all technology-led and this approach is being vindicated through the outstanding success in projects won to date.
"The oil and gas sector is a key strategic market for us and we see Energy Voice and specifically the Energy Ball as a great way of demonstrating our commitment to this important market.
"We are proud to be headline sponsors of this year's Energy Ball."
For more information on the Press and Journal Energy Ball 2019 contact Laura Adams on laadam@dctmedia.co.uk or 01382 575308.
Recommended for you

Protestors threaten to target OEUK awards in Aberdeen