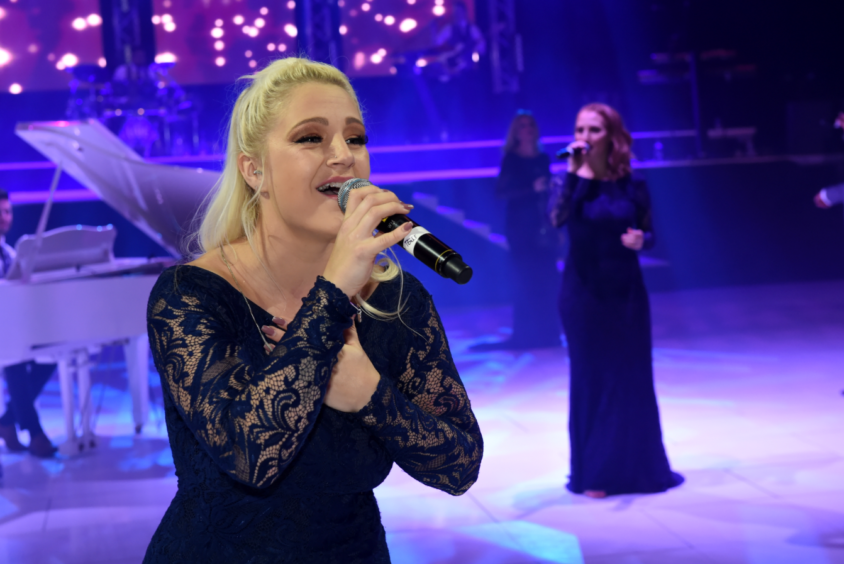 International show band Club Live has been announced as the entertainment for The Press and Journal Energy Ball 2019.
Soon to make its highly-anticipated return, guests at the event will be treated to an evening of musical excellence from the internationally acclaimed 14-piece ensemble.
On the Energy Ball, the team – who have performed globally alongside music icons including Billy Ocean, Ed Sheeran, Jay-Z and the late Michael Jackson – said they are thrilled about being involved in the celebrated event.
Consisting of six vocalists, an exclusive freestyle rap artist, drums, keys, bass, guitar, sax, trumpet and trombone, the group continue to exceed the expectations of a live band.
Chloe Griffiths, one of Club Live's talented vocalists, said: "The band are very excited to be back performing at the Energy Snow Ball for the third year in a row.
"This event marks the start of the Christmas season for us and the Scots definitely know how to throw a good party.
"It's always the best and biggest party of the year and we're looking forward to performing a totally unique and incredibly exciting show for the guests once again this year."
Texo Group is the headline sponsor of the event and all funds raised will be donated to the ball's official charity partner – Scotland's Charity Air Ambulance (SCAA).
The Energy Ball will take place on Saturday November 30.
For more information on the event contact Cara Munro on Cara.Munro@ajl.co.uk or 01224 343078.
Recommended for you

GALLERY: Were you at the Power of Energy Charity Gala?