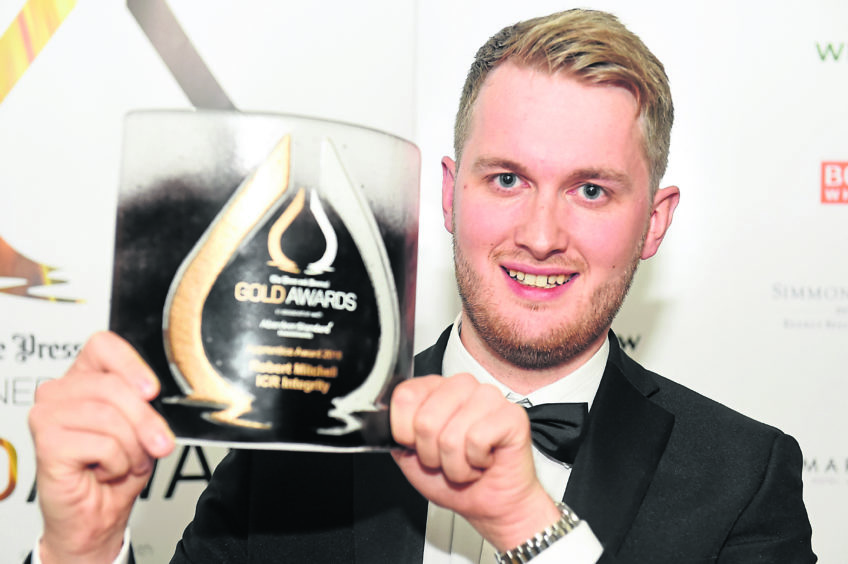 One talented apprentice and an outstanding oil and gas employee will take home two of the most coveted awards in the industry at a glitzy ceremony later this year.
The Press and Journal's Gold Awards will return for the fifth consecutive year to celebrate the great and the good of the North Sea industry.
At the event, which will be held on Friday September 6 at the Chester Hotel, the Above and Beyond Award will this year be sponsored by Rever Offshore.
Barry Macleod, chief executive for Rever Offshore said: "We are delighted to sponsor the Above and Beyond award for the P&J Energy Voice Gold Awards and I would like to congratulate all nominees.
"Our company focuses heavily on its people by recognising their commitment and teamwork as well as developing their careers. The Above and Beyond award represents our own values and we are proud to be part of these prestigious awards and the principles that they hold."
The Apprentice Award – sponsored by Skills Development Scotland – will also be announced on the night recognising someone who has shown great promise and who is likely to play an important part in the industry's future.
The lucky hopefuls of the Apprentice Award are; Craig Morgan, Chevron North Sea Limited; Douglas Young, ROVOP and Kieran Kerr, Entier Limited.
Meanwhile Dirk Jan Gijsbers, Bluewater Energy Services; Lee James, CHC Helicopter and Mavis Anagboso, CHC Helicopter will battle it out for the Above and Beyond Award.
For more information or to buy tickets visit www.pandjgoldawards.com or contact Laura laadam@dctmedia.co.uk 01382 575308.
Recommended for you

Turbulence at helicopter firm CHC amid management shakeup