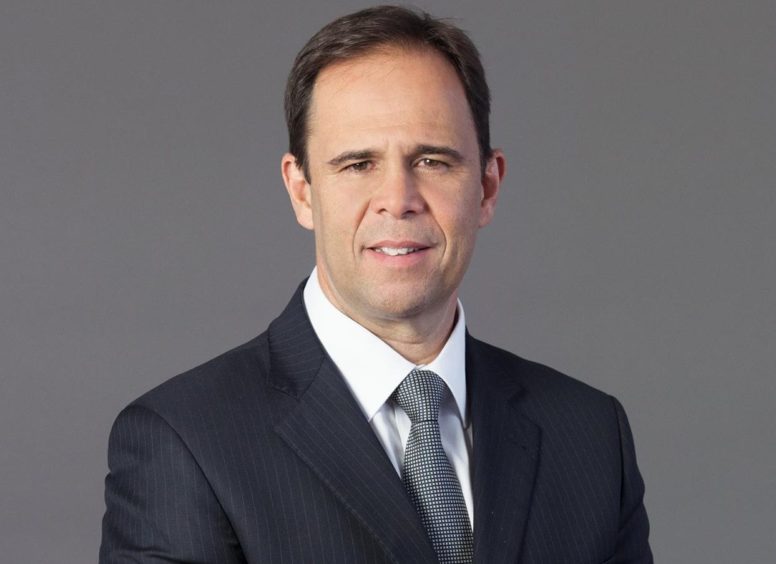 The development of intelligent subsea design brings the North Sea closer to a "safer" future with unmanned platforms, the boss of Aker Solutions has said.
Luis Araujo, chief executive of Aker Solutions, said that, in terms of gas fields, the North Sea was "not too far away" from assets that can be operated from land.
He said it "absolutely" made oil and gas fields more efficient and also "much safer".
Aker Solutions launched its Intelligent Subsea package yesterday at the Offshore Europe conference in Aberdeen.
Mr Araujo believes his firms new offering can slash the time it takes to generate field layouts by 75%, while halving the cost of field development.
He said: "What we are looking to do now is combine some of our systems with unmanned platforms that will have the intelligence there and you will be able to get the information onshore.
"When a gas field gets older, it needs boosted, you need more gas so you have to use compressors and that's not very efficient because you have to run a compressor offshore.
"In the Asgard field we decided that instead of putting compressors on a platform on the surface, we would put them at the bottom of the ocean, this did two things: 1) you don't have to fly people in and 2) because your compressor is close to the reservoir, close to the bottom of the ocean, you don't lose as much pressure.
Aker Solutions is now undertaking a subsea compression feed study with Chevron at its Jansz-lo field in Western Australia.
Asked about the potential for unmanned platforms in the future, Mr Araujo said: "I think that with gas, in fields that are only 150km away, we are not too far away from having totally unmanned platforms.
"We are reducing a lot in the North Sea and Norway and we've done work on a platform for Aker BP that is totally unmanned, so it basically operates from shore.
"But we also need humans. We need them onshore and perhaps not so much offshore in future.
"It's much cheaper and also much safer. Taking people out of harm's way is important, it isn't all about cost."
Recommended for you
X

AAB recognised for deal-making prowess