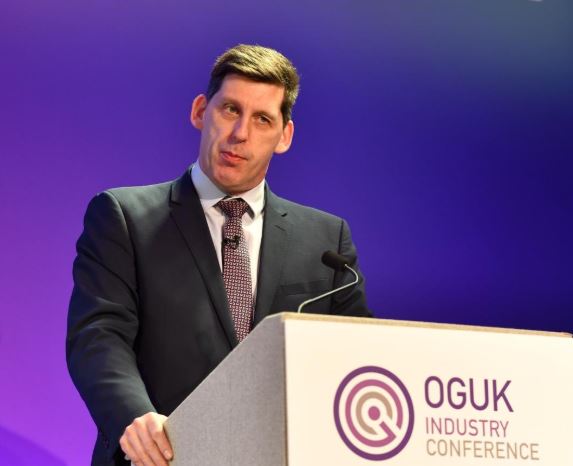 The COP26 climate conference could pave the way for a "three figure" carbon price, a senior political figure has said.
Lord Duncan of Springbank, a former BP policy analyst, says if the landmark event is "in any way successful" it may lead to an increased financial hit for emitters.
After being delayed by a year due to Covid, the United Nations COP26 climate conference is due to take place in Glasgow in November.
It will bring together world leaders in order to set out a clear path for tackling global warming.
From irritant to catalyst
In the past, carbon prices have acted as more of an "irritant" to companies, one that they could "just about swallow" without making wholesale changes, Lord Duncan said.
But as the cost has risen, there's been an "increasing drive" for efficiency to reduce emissions.
A UK Emissions Trading Scheme (ETS) came into force on January 1, replacing the EU's largely identical mechanism following Brexit.
Under the system, a limit is set on the volume of emissions that can be emitted by a participant, reducing over time so that CO2 falls.
Within the cap, businesses buy and sell so-called "emissions allowances" through government auctions or secondary markets.
When the trading scheme officially kicked off in May, carbon prices reached over £50 a tonne, higher than the EU equivalent.
And with more stringent emissions reduction targets likely, it's possible that cost will increase further in the coming years.
'There will be pain as well'
Speaking on Wednesday at the second day of Offshore Europe, Lord Duncan said: "What we've not yet reached is the crossing of the threshold that will incentivise new technologies; where it will become economic to switch the methods by which you are creating your product.
"If we can get to the stage of a three figure price then we'll begin to see major change, but there will be pain in that as well.
"Not everyone is able to do it. Not everyone is financially ready and we've been through a challenging period full stop with Covid.
"The challenge will be whether we see a continued rise in the carbon price or a plateauing at a lower level before there's a potential push again. The only way to do that is to limit the number of permits that are in play.
He added: "We should get to a three figure sum if things continue post-Glasgow. That might be a thing that you could see COP26 leading to if it's in any way successful."
Recommended for you

2022 – The year politics failed