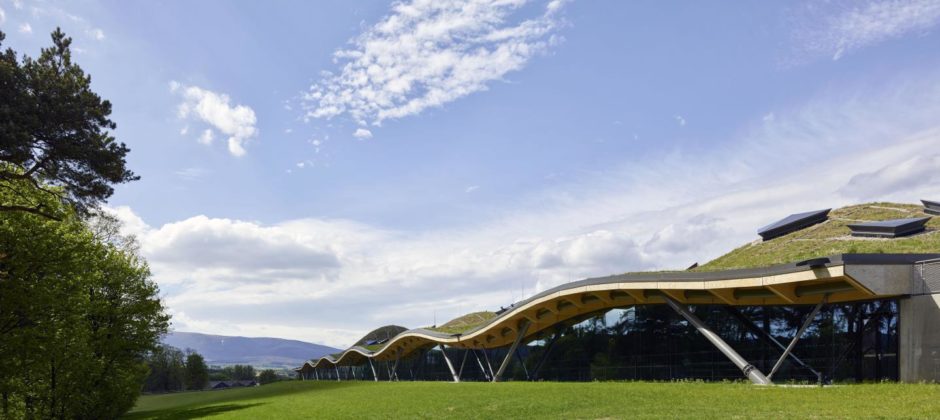 Several electric vehicle (EV) charging points have been installed at a leading north-east distillery in order to help decarbonise its operations.
Energy company ScottishPower has fitted 10 facilities at the Macallan Estate in Moray, capable of charging 20 different vehicles at a time.
Nestled above the River Spey in Aberlour, across 485 acres, the Macallan Estate support a rich ecosystem of plants and wildlife.
It is also home to every bottle of Macallan single malt whisky produced since the legendary whisky company started up production in 1824.
Over the next four years, the estate has committed to replacing its existing fleet with EVs.
And today, to coincide with World EV Day, ScottishPower, a subsidiary of Spanish giant Iberdrola, has unveiled the charging points at the site.
Eight of the sockets will support the on-site fleet, while two have been made available in the public car park for use by guests.
Stuart Cassells, general manager at the Macallan Estate, said: "Sustainability is a constant guiding principle for The Macallan, and we are continuously driven to explore new innovations that help us to reduce our impact in positive and lasting ways.
"We have been guardians of this 485-acre Estate for almost of 200 years and we have a responsibility to nurture and protect the land for generations to come.
"Our Distillery already sources 80% of energy from renewable sources, and we have a number of initiatives in place to help reduce our carbon footprint. The installation of electric vehicle charging points is the next step on our sustainability journey at The Macallan Estate and an important milestone in helping us move towards a more sustainable future."
From 2030, no new cars or vans powered wholly by petrol or diesel will be available in the UK, as part government efforts to tackle climate change.
In order to get ready for the landmark change, large-scale work will be needed to install EV charging points up and down the UK.
At the end of 2020, ScottishPower – the "first integrated energy company" in the UK to generate 100% green electricity – announced plans to electrify its entire fleet, under 3.5 tonnes, within the next decade.
Chris Carberry, smart solutions director at ScottishPower, said: "There are many steps on the journey to Net Zero and creating an all-electric commercial fleet is a hugely important one in the transition to a cleaner and greener future.
"In the year when Scotland is set to host COP26, the UN's 26th annual climate change conference, and on World EV Day, it's fantastic to be able to help such an iconic Scottish brand, who share our ambition of creating a better future, quicker, on their own sustainability journey."
Recommended for you

Northeast EV charging firm energised by £9m SNIB investment