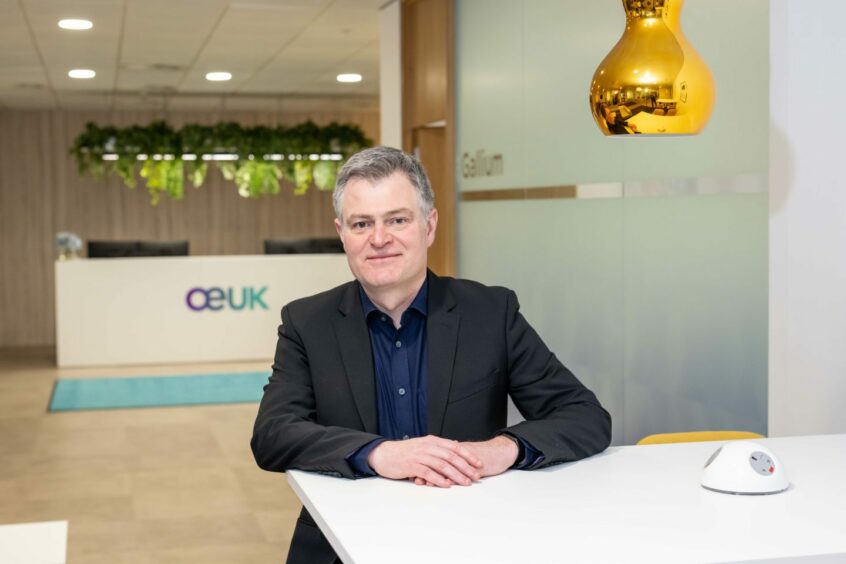 It's hard to believe it's been four years since Aberdeen last hosted Offshore Europe. Since 2019, we've weathered a global pandemic, witnessed the impact of Putin's invasion of Ukraine and seen energy become a hot topic in political and public debate.
This year's Offshore Europe will be my first as chief executive of Offshore Energies UK (OEUK). I took on this role because I am proud of what our sector has achieved in the last 50 years, and know we have a huge role to play in the energy future of the UK.
Leading figures from across political parties will be visiting this major event to find out more about the offshore energy sector's challenges and opportunities. The conference will open with a keynote speech from Graham Stuart, the Minister of State for Energy Security and Net Zero and I look forward to hearing him outline his vision for the UK's offshore energy landscape.
As an industry, we can build on over 50 years of experience providing the UK with a sustainable energy supply. In 2022/23 alone, we'll add over £20 billion to the UK economy. We provide over 200,000 good jobs across the length and breadth of the country and our brilliant and skilled people are working tirelessly to produce cleaner, more affordable energy in the UK, for the UK.
Our industry is stepping up its commitment to deliver net zero greenhouse gas emissions by 2050. Our members include those that are expanding into renewables, while the homegrown expertise of our people is driving ever cleaner energy production from oil and gas.
We will launch our flagship Economic Report at Offshore Europe at a business breakfast on Wednesday, September 6. This is the ideal opportunity to hear how we are building the nation's energy security and its low carbon future alongside generating new business opportunities and creating a stronger economy.
Achieving this outcome requires a balanced and pragmatic energy policy, which is why I'm delighted that we'll be hosting an informal chat and Q&A session with Labour party luminary, Brian Wilson CBE on Tuesday, September 5. Since leaving politics in 2005, Brian has written extensively on energy issues and 'Reflections from a former Energy Minister' is the theme of the conversation hosted by Mike Gaskill, OEUK's head of external affairs.
We have built an industry capable of creating a future built on clean energy, but it is our skilled people that will make it happen. That's why I look forward to chairing the 'Engage, Empower, Excel' keynote session on September 6, which focuses on strategies for attracting and retaining talented people. With a panel of representatives from the supply chain, operator, training and union communities, it promises to be a lively discussion.
On the same day, our external relations director Jenny Stanning will be speaking at the keynote session on the theme of 'Walking the Line between energy, security, resilience and affordability, and responsibility'. The North Sea Transition Deal (NSTD) is key to helping us achieve this balance as we work with government to jointly support the transition to sustainable and low carbon energy.
The deal also forms the focus of SPE's Carbon Reduction Initiative keynote session, which our NSTD programme manager, Emily Taylor will be chairing. She'll be leading discussions on topics including local generation of renewable power from floating wind turbines, with a particular focus on the Shetland Islands.
Meanwhile our subject specialists will be busy in both the technical and educational programmes during Offshore Europe. We have Dan Brown, our head of data and digital bringing his expertise to chair the session on digital drilling and wells, while Alix Thom, our workforce engagement and skills manager, will be providing an overview of energy security and net zero for teachers and career guidance professionals.
This is just a snapshot of the activities our OEUK team will be involved in during Offshore Europe. I know that several of my colleagues including Ross Dornan, author of our Economic Report, Jenny Stanning and Alix Thom will also be contributing to podcasts throughout the week so I advise you to keep your finger on the pulse of what promises to be a very busy and interesting week.
Tickets for OEUK's Offshore Europe events are going fast. Book a place in good time to make the most of the fantastic opportunity to expand your networks, champion business and inform an audience about how we are harnessing the potential of our industry to deliver the clean energy of the future.
Recommended for you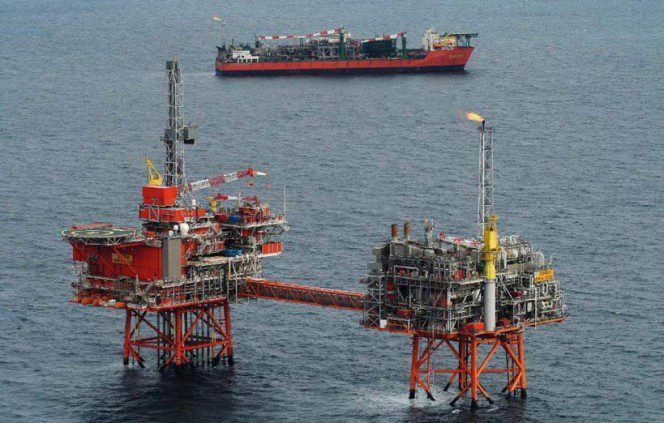 Captain electrification: Grid connection is 'biggest challenge' says Ithaca