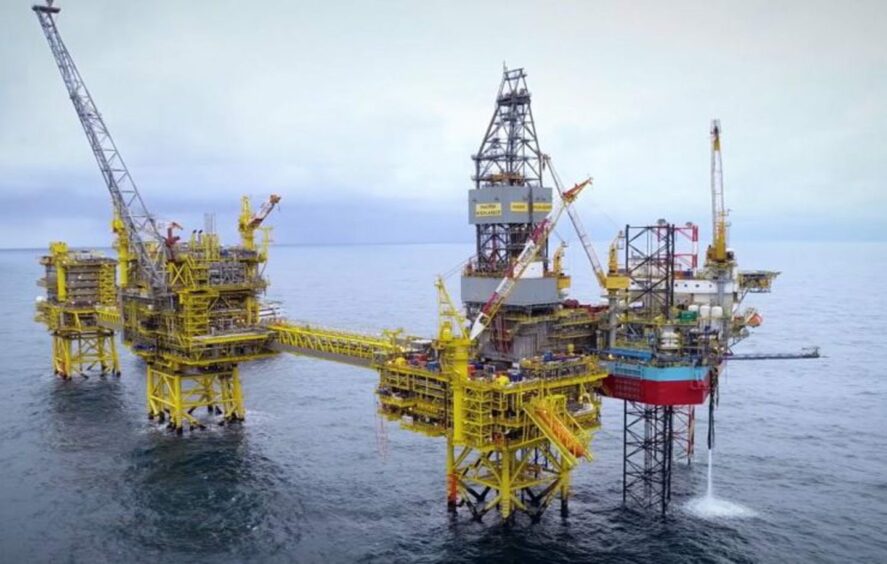 TotalEnergies (XPAR: TTE) hopes to start up an electrification project for the Culzean gas field using floating offshore wind in 2025.
Speaking to Energy Voice, UK managing director Nicolas Payer confirmed front-end engineering design (FEED) work is underway, with calls for tender on other packages already made.
"Our schedule is ambitious", he said, with the expectations of a final investment decision later this year.
"We're excited about how it will develop and the impact it may have on other developments around the world. It's also a great hybrid project which has seen our oil & gas and offshore wind teams working in partnership, sharing their knowledge and experience."
A planned three megawatt turbine is expected to generate around a quarter of Culzean's electricity consumption, so alternative power generation will also be needed to deal with the shortfall and wind variability.
The firm was awarded seabed rights for the project during the INTOG (Innovation and Targeted Oil and Gas) auction from Crown Estate Scotland in March.
TotalEnergies has previously told industry that a Vestas 112 turbine is envisaged for the Culzean electrification project, with an Ocergy-designed floater and a 2.6-kilometre cable to the Culzean installation.
Other modifications are also expected to the platforms, and TotalEnergies said in May that good progress was being made on Environmental Impact Assassment (EIA) surveys.
The project is being run from Aberdeen, and is one of several initiatives TotalEnergies is taking to reduce its emissions.
Culzean electrification and TotalEnergies central North Sea plans
"Reducing emissions is a day-to-day focus for us", says Payer, highlighting ambitious targets for the group, not just the UK.
The firm is seeking to cut greenhouse gas emissions from operated facilities to less than 38 million tonnes of CO2 equivalent by 2025 – down from 17% from 46 million in 2022 (which is a further 2 million-tonne cut announced this year),
It's also a signatory of the Oil and Gas Methane Partnership 2.0 – a United Nations Programme to slash methane emissions – and as such are aiming for a 50% reduction by 2025 (against a 2020 baseline) and 80% by 2030, towards zero methane emissions by 2050.
One of the projects TotalEnergies is pursuing is the Central North Sea electrification scheme which, like Culzean, will reduce emissions offshore.
That project will differ in that it uses power from shore to electrify four platforms including TotalEnergies' Elgin-Franklin, BP's ETAP, Harbour Energy's Judy and Shell's Shearwater installation.
This will  help replace power from diesel or gas generators – the major polluters for the offshore oil and gas sector – with clean electricity.
"We are prioritising Elgin-Franklin for electrification because the investment required is significant and the timeframe is important – it is expected to still be a significant producer beyond 2030," says Payer.
"On our other assets, and indeed also on Elgin-Franklin, we're focusing on improving energy efficiency to reduce fuel gas and looking at projects to reduce flaring because that's the best approach for these assets. Every asset has its own roadmap which is specific to it."
Since 2018, TotalEnergies has slashed 168,000 tonnes of CO2 from its UK assets, and expect to increase that to 285,000 by the end of 2024.
That comes as the industry seeks to reduce emissions offshore by 50% by 2030, versus 2018 levels, under the North Sea Transition Deal (NSTD) signed with government two years ago.
The work doesn't stop offshore either.
"We're optimising our onshore sites with solar panels and simple things like looking at air and heat settings," notes Payer.
"We recently introduced more EV charging points on site; and we encourage alternative modes of transport to work, such as cycling or taking the free bus service we run to and from the city.
"Of course we are further supported in the North Sea by a vast and experienced supply chain who can also contribute to reduced emissions and we're asking all our contractors to develop their own climate action plans in support of our collective objective for net zero by 2050."
Offshore Wind
TotalEnergies' story in the UK, so far, has been dominated by oil and gas. But, increasingly, the focus is shifting to offshore wind.
With its UK wind hub in Aberdeen, the energy major has some big projects under its belt, including Seagreen, Scotland's largest wind farm which now has every turbine installed.
It has an overall pipeline of five gigawatts at the moment and "seeing progress" towards the government's 2030 target of 50GW.
One such project in the works is the West of Orkney windfarm; a 2GW ScotWind development 18 miles off the island, which is working with Repsol Sinopec to deliver green hydrogen to the Flotta oil terminal.
Targeting first power in 2029, it represents a potential investment of more than £4bn with partners RIDG and Corio Generation.
Consent applications are being submitted this year, reports Payer, with engagement with the supply chain on upcoming tenders.
TotalEnergies also points to its smaller 1.5GW Outer Dowsing project off Lincolnshire, currently in consenting phase having secured its lease, and the 100MW Erebus floating wind development in the Celtic Sea "which has the potential to be a steppingstone to larger projects in the area".
The renewables portfolio isn't just offshore wind, but a host of other new clean energy technologies.
"Where the sun shines, we are also developing our solar business," says Payer.
"Today we have secured projects amounting to more than 500 MW across the UK. That's an exciting development for us in the UK, and another string to our bow as a multi-energy business. We are also considering the opportunity to develop battery storage projects."
Ambitious targets – but some big barriers
All of this can't be achieved without overcoming some sizeable barriers in the way, namely grid connection and port infrastructure.
These are among the most common concerns for developers in the sector, with a lack of transmission infrastructure to connect Scotland's giant planned wind farms to major power demand hubs around the UK.
"We are challenged by the difficulties with grid connection – without which we have no means of delivering energy to customers," says Payer.
"These delays mean developments take longer, cost more and risk the UK not meeting its own targets. Grid infrastructure and helping developers secure grid connections has to be a priority for Governments if we are to get projects connected, energy to customers and meet our net zero ambitions.
"This is true also for the electrification of central North Sea assets which requires grid connection."
Payer says "a lot has been done already and we should recognise that" when it comes to the UK's progress on renewables.
That includes strong pace of leasing rounds and installed capacity, and TotalEnergies has seen some of its oil and gas workforce transfer across to its renewables division.
The UK is like "a laboratory for the world" in terms of getting clean energy initiatives going, says Payer.
Nonetheless, the "serious delays" on grid, fit-for-purpose port infrastructure and consenting  must be addressed.
"It's a time for action and investment to ensure that we can bring all the opportunities to fruition.
"This comes back to the stability and competitiveness of the regime to encourage investment and get the system working effectively.
"There exists a tremendous pipeline of opportunities in the UK spanning offshore wind, solar, batteries, CCS and hydrogen and as such there is a real opportunity for the supply chain to diversify but that depends on major projects to come forward and that in itself is dependent on the fiscal regime and its long-term stability.
"It's time now to find the regulatory enablers that unlocks these projects. The ideas are there but more needs to be done to make it a reality."
Recommended for you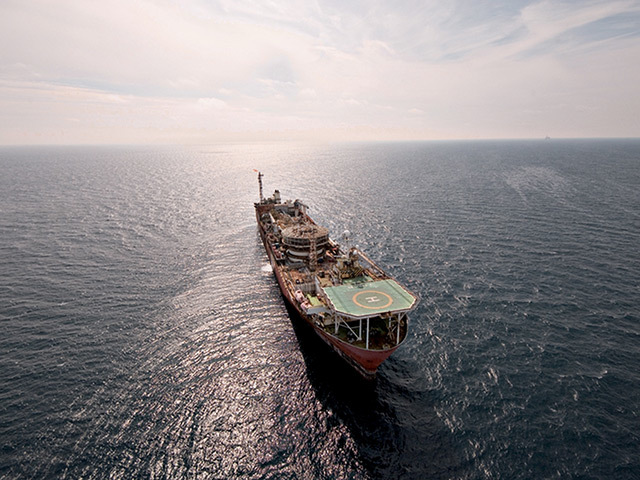 Elemental Energies bags decom work for TotalEnergies Gryphon field