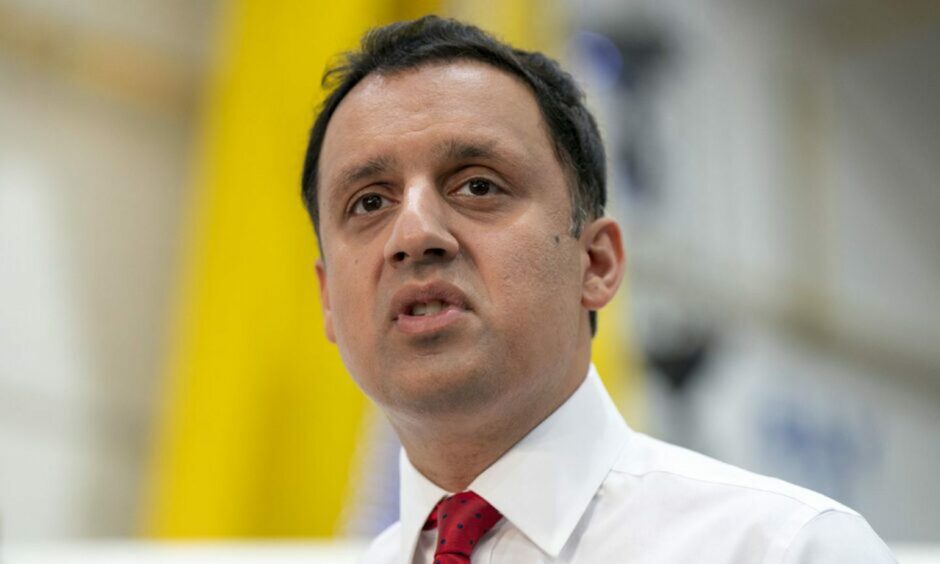 Scottish Labour leader Anas Sarwar is facing pressure to "walk the talk" and meet oil and gas workers at Offshore Europe in Aberdeen.
Thousands of people are set to arrive at the city's P&J Live this week as one of Europe's largest oil events kicks off on Tuesday.
The five-day industry platform celebrates its 50th anniversary year at a time when the future of oil and gas dominates the political agenda.
Labour leader Sir Keir Starmer confirmed in June his party would not grant licences to explore new fields in the North Sea if it won the next election.
He was expected to visit the north-east this summer to discuss Labour's energy vision but almost three months on has yet to make the trip.
Now, Mr Sarwar is under pressure to attend the event following comments he made to a group of business leaders in Glasgow last week.
The Scottish Labour leader claimed there will be "no cliff edge" for oil and gas following concerns about Sir Keir's plans for the sector.
'Shameful'
Barney Crockett, former Labour leader of Aberdeen City Council, sensationally quit the party, following the launch of the party's North Sea strategy in June.
Speaking to the P&J, he said it is "shameful that Aberdeen doesn't feature on Scottish Labour's agenda".
He added: "Neither Starmer or Sarwar is at Offshore Europe. They should be here to face the music and explain how they will handle the huge social repercussions of such a policy."
Ryan Crighton, policy director at Aberdeen & Grampian Chamber of Commerce, called for all political parties to attend the major industry event.
He said: "Given that energy has rarely been off the front pages for 18-months, I would have expected representation from every political party at Offshore Europe 2023.
"However, it appears that many have decided to give it a wide berth, which is surprising given the exhibition's sole focus is on accelerating the transition to net zero.
"Over 200,000 jobs are reliant upon our politicians making pragmatic and informed decisions about our energy industry. I can't see how they do that without meaningful engagement with the industry and this region."
'Walk the talk'
Douglas Lumsden, Tory energy spokesman, who will be attending Offshore Europe, hit out at Labour, the SNP and the Greens for their stance on oil and gas.
He said: "Anas Sarwar is attempting to the pull the wool over the industry's eyes by trying to distance himself from his leader, Keir Starmer, who wants to throw tens of thousands of skilled workers under the bus.
"If he really means what he says, then he should walk the talk by attending Offshore Europe this week and meet the workers whose livelihoods would be put in jeopardy by his party's deplorable stance on the matter."
Speaking in Glasgow last week, Mr Sarwar promised there would be "no cliff edge" and "no turning off the tap".
Councillor Tauqeer Malik, who leads Aberdeen City Council's Labour group, accused the Tories of "running scared of Labour".
He added: The truth of the matter is Anas Sarwar and Keir Starmer will be coming to Aberdeen shortly to talk to those employed in the oil and gas industry about Labour's plans to make Aberdeen and Scotland a clean energy superpower."
A Scottish Labour spokesperson said: "Labour's transformational plans will make Scotland a world-leader in the industries of the future, creating jobs, driving down bills and delivering energy security.
"Oil and gas production in the North Sea will be with us for decades to come, and we will continue to work with the industry to ensure there is a phased and responsible transition that protects jobs and communities.
"The skills and experience of oil and gas workers will be key to a successful and transition and Labour will always ensure that they are at the heart of our plans."
Recommended for you

Unite plans 'hard-hitting' campaign to canvass energy workers