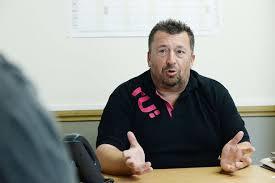 The days of the industry spending profits on handbags and fast cars are over, according to the executive chairman of OES Oilfield Services Group.
Speaking at this year's OTC, Richard Upshall said the downturn had "decimated" the sector's fringe companies – firms which tried to make a "quick cash" when oil $100/bbl.
"When the oil bubbles bursts it hits the fringes the hardest – so all those guys who split their companies and tried to take advantage of the high costs and skills shortage – I've seen all those companies go down," he said.
"It's snowballing with the bankruptcies and it's going to get worse before it gets better, because people are running out of cash.
"The turn will come but it won't be fast enough to pull a lot of people out of the fire.
"The people who were late into the game have been absolutely decimated by this downturn."
He added: "I think this is a more sombre OTC this year and a smaller one. Hotels are offering discounts for last minute booking," he said.
"For the last 10 years if you didn't get a room early you would stuck in the middle of nowhere in dumpster."
However, a low oil price has also acted as the critical break technology needed to gain pace in the industry, according to Upshall.
OES was awarded the prestigious Spotlight on New Technology award from the Offshore Technology Conference (OTC) for its Dropped Objects safety innovation.
"The oil business has been very slow in the uptake of technology especially in the inspection field," he said.
"We think there's a very big opportunity for us there as companies focus on the amount of people and infrastructure they will need to have."
The firm currently invests between $2million and $3million every year on its research and development.
"We are redirecting our profits into research and development, which is unusual for a company of our size because most people strip them out and spend it on handbags and cars," he said.
OES' innovation, Dropped Objects Prevention Programme (DOPP), which was developed by Askaris IT software engineers is a tablet-based, four stage programme, which evaluates each rig site's ability to control, implement and mitigate Dropped Objects.
Using this information, a bespoke awareness package is created and delivered to all personnel on the rig in the form of classroom and on-site hands on training.
Enis Suleyman, chief operating officer, OES Oilfield Services Group, added: "OES is very proud to present the latest in technology in order to reduce downtime and injury."
Recommended for you

Balmoral flies flag for offshore wind at OTC