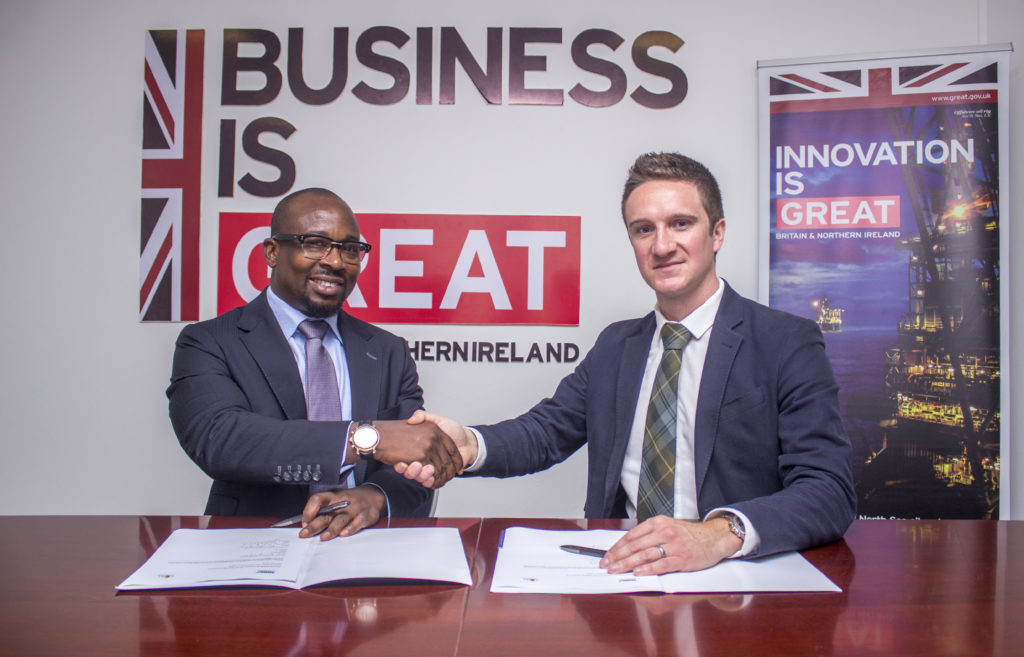 An Aberdeen e-learning firm which got tired of waiting for the oil and gas industry to tackle its training and skills crisis has decided to lead the way.
Norwell Engineering has launched an online training platform consisting of 50 modules covering upstream topics such as well planning, design and operations.
Norwell Edge's creation followed five years of development and £400,000 of investment.
Edge already has 1,500 individual users in countries ranging from Nigeria, Uganda, Canada and China.
It officially launched its corporate offering at the Offshore Technology Conference in Houston this week.
Also this week, the company inked a year-long contract worth £100,000 with Nigerian industrial firm Century Group at a signing ceremony in Lagos.
Norwell Edge will provide Century Group's staff members with training modules that can be accessed on any Wi-Fi connected device.
Employees can continue to access completed modules after the agreement ceases.
The business said e-learning was a great way to training large numbers of people while tracking their progress.
Norwell Edge co-founder Mike Adams said the agreement with Century was an "important milestone" in the firm's quest to change industry's approach to training.
He said: "We are hugely encouraged to be working with Century Group – a company that not only recognises the value of upskilling its workforce but embraces the benefits that new technology such as e-learning delivers."
Mr Adams added: "Our industry is at a turning point when it comes to training and skills development.
"We have seen training become one of the first and hardest hit areas during industry cycles and this is something we must change.
"Even in established markets traditional training is seen as prohibitively expensive, when this is viewed from emerging markets the challenge is even greater.
"We strongly believe that for widescale training to take place and to attract people into our industry we must adopt new training technologies and make that much more affordable for companies."
Century chief executive Ken Etete said: "We are a company dedicated to value creation and wealth redistribution; human capacity development is a core need to achieve these targets.
"So, we are always looking at the newest technology and learning opportunities to leverage on. E-learning is a cost-effective and time- friendly way we have adopted to train large numbers of personnel effectively."
Norwell Edge has partnered with TFN Energy to explore opportunities in Nigeria. TFN chief executive Timipre Wolo, an Aberdeen University graduate who was also voted Nigeria's Woman of The Year 2017, said: "There is a huge wealth of talent within Nigeria's oil and gas sector but many of these individuals struggle to fulfil their potential because quality training is not affordable and may require travel to one of the main energy hubs.
"Edge will make a real difference to both companies such as Century Group and individuals looking to build a career within Nigeria."
Recommended for you

Add Energy launches digital drilling and wells academy