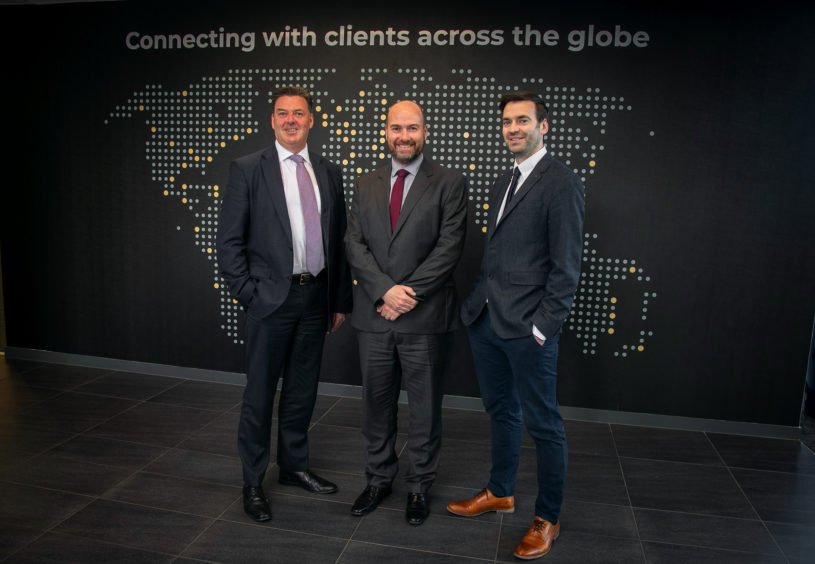 Houston operations are making an ever greater contribution to the fortunes of an Aberdeen-headquartered accountancy firm.
Income from clients in the Texan city made up 15% of total revenues of £23.8 million for the year ended March 31, 2019 at Anderson Anderson and Brown (AAB).
Just 8% of total revenues came from Houston four years ago.
Bosses at AAB attributed the increase to the introduction of new technologies, including systems which automate the flow of tax compliance information in about 100 countries at any given time.
They said Houston would play a critical role in achieving AAB's aim of almost doubling total revenues, to £40m, by 2022.
The company predicts a fifth of its income will come from Houston by then.
Neil Dinnes, international liaison partner at AAB, said Houston continued to be a key area for growth for its clients.
Mr Dinnes said: "The importance of Houston and the wider US region to our clients is one of the reasons we continue to invest in developing strong relationships with our international affiliates in the area, which goes hand-in-hand with attending events such as OTC every year.
"The importance of the strength of professional connections in Houston cannot be understated, for example, because of our collaborative approach we were recently able to identify the opportunity of a seven-figure US tax saving for one of our clients."
AAB's links to Houston stretch back 20 years, in which time the company has built up a client base which includes US-listed firms and privately-owned businesses spanning sectors like oil and gas, renewables, retail, financial services and technology.
Steven Fraser, global mobility partner at AAB, said another benefit of the US link was the ability to connect with Houston-based companies who are investing in the north-east of Scotland.
Mr Fraser said: "Aberdeen continues to be an important market for US companies to expand into and also acts as a springboard into other markets beyond the UK.
"As a result, our firm's own investment into Houston is directly contributing to the continued success of companies operating in the north east of Scotland, which is something we are immensely proud of.
"It is great to see successful opportunities on both sides of the pond."
Recommended for you

Wood boss ready to build business on strong Aberdeen foundations