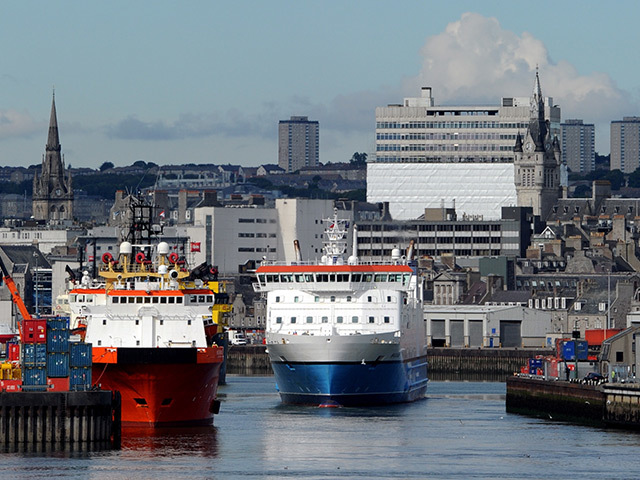 Safety and efficiency in marine operations will be the focus of a major conference to be held in Aberdeen next month.
Measures to enhance safe operations, minimise costs and maximise economic control and loss prevention will be examined during the two-day event, organised by the leading global international representative body for maritime professionals, The Nautical Institute.
The step change in competencies, efficient operations and appropriate manning required to achieve this will also be discussed.
Aberdeen was chosen to host the AGM conference on June 9-10 due to its role as the European operations centre for the oil and gas industry and the significant change occurring within the industry due to the lower for longer oil price environment.
Speakers at the event, to be held at Aberdeen's Beach Ballroom, will include Deirdre Michie, chief executive of Oil & Gas UK, and senior marine executives from exploration and production companies, marine consultancies and training providers.
The programme includes examples of offshore ship operation incidents; addressing current levels of shipboard competency; how competency and human element factors can enhance economic and safe operation; Dynamic Positioning (DP) Officer competence; and the relationship between current certificates of competency and the requirements for the safe operation of modern vessels.
Conference organiser Robbie Middleton, who sits on The Nautical Institute's executive board, said: "There is a point in a recession when you need to take stock, consolidate and plan for the future.
"The time is therefore right for the oil and gas industry to reappraise culture change, proficiency and cost effective delivery of maritime operations to ensure that this vital element of offshore activity makes a positive contribution to the maximising economic recovery challenge around the globe."
The Nautical Institute has a long-standing relationship with the industry, having developed the benchmark global Dynamic Positioning standards and accreditation programme at its request in the 1980s.