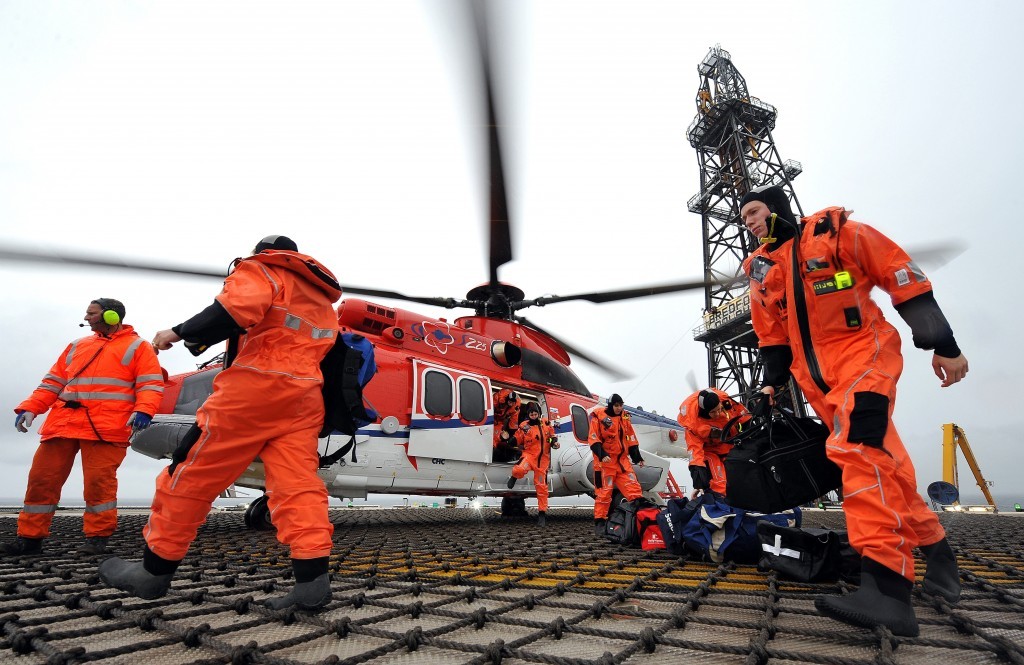 A new directive designed to improve the safety of offshore workers will come into force on January 1.
The Civil Aviation Authority (CAA) has issued an order to create better, standardised lighting on helidecks.
The authority's new safety directive has been made following recommendations by an Air Accidents Investigation Branch (AAIB) report into the Super Puma crash on February 18, 2009.
In the incident, the helicopter – which was carrying 18 people – crashed into the North Sea during a night time visual approach to a BP platform in the Eastern Trough Area Project (ATAP).
The investigation found that the two pilots were not aware the helicopter had been descending towards the sea until it hit the surface 125 miles east of Aberdeen.
The report revealed that poor lighting and foggy, dark conditions resulted in the aircrew likely confusing the platform with its reflection in the icy cold water below it.
All 18 of the passengers were rescued, and the AAIB made a recommendation that all offshore helicopter landing areas should adopt a new standard of superior lights.
Jake Malloy, regional organiser for trade union RMT said: "This has been an issue that's been going on for several years.
"The February 2009 incident was the trigger for a change, and as trade unions we've been actively pushing for a change to heli-deck lighting, and the industry agreed that they would move towards the lighting but the fact of the matter is very few helidecks have seen that change implemented.
"So it's good that the CAA is simply and formally applying what has already been agreed by the industry across the board.
"We would like to see any changes coming in on the heli-decks sooner, rather than later. This directive will compel them to have it done within a certain period of time.
"Travelling at night and in bad or inclement weather, especially fog, these lights will make an incredible difference.
"Pilots can suffer from a phenomenon which puts the platform lights onto the sea, and that's why that helicopter landed on the sea – it thought it was landing on the helideck.
"But with these new heli-deck lights, there is no doubt – it stands out like a beacon."
Recommended for you

Workers removed after power outage on TotalEnergies North Sea platform