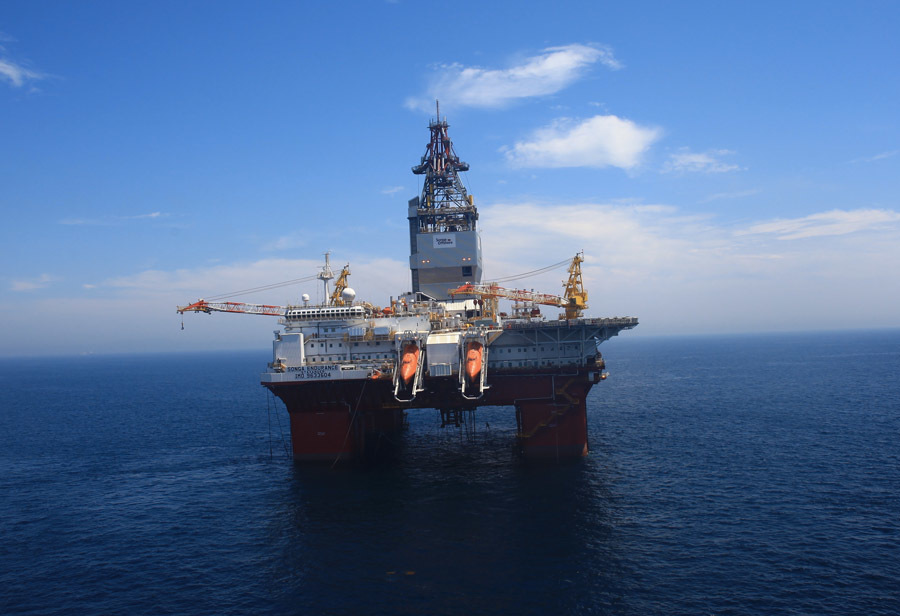 Norwegian operator Statoil has been reprimanded over a potentially fatal North Sea blowout.
The incident has been deemed by the Petroleum Safety Authority (PSA) as the most serious well control incident in the region in the last 13 years.
The blowout occurred in the Troll field on October 15 last year during drilling operations.
The Songa Endurance drilling rig was undertaking preparations for a sidetrack for a production well when a build up of gas from the reservoir blew "out of control".
There were 107 people on board at the time.
The PSA said the sudden surge "lifted" 2.5 tonne hydraulic slips and "threw" two tonnes of bushings several metres across the drill floor.
An inspection report said: "In connecting with pulling the tubing hanger, the top drive with the completion string was suddenly raised six metres out of control.
"At the same time, large quantities of fluid and gas flowed out of control up through the rotary table.
"The liquid column reached the top of the derrick about 50 metres above the drill floor. Activation of a number of gas detectors led to local equipment shutdowns.
"The blowout preventer was activated by drilling personnel immediately after the rising fluid column on the drill floor was observed and after the string shot up."
The inspectors added: "Nobody suffered physical injury during the incident but, under slightly different circumstances, it could have led to a major accident with the loss of several lives as well as substantial material damage and emissions/discharges to the natural environment.
"The PSA regards this as one of the most serious well control incidents on the Norwegian continental shelf (NCS) since Statoil's Snorre A incident in 2004. This view is based on the incident's scope and potential."
The PSA said the stabilisation of the well was not achieved until 10 days later after what inspectors referred to as a "long and challenging" period of normalisation work.
The investigation concluded that the direct cause of the incident was large quantities of gas from the reservoir beneath the tubing hanger being released.
Underlying causes were found to be "multiple and complex".
However the PSA said primary faults related to planning, management of change, expertise and understanding of risk.
The PSA has ordered Statoil to identify why lessons identified from previous similar incidents at the Snorre A in 2004 and Gullfaks C in 2010 had not been implemented.
In both instances it was considered a matter of luck that well control issues had not resulted in a major incident along the lines of Piper Alpha.
Statoil was heavily criticised in in both cases over its lack of planning.
The operator has until April 28 to submit a plan to ensure that the correct safety measures are in place.
Statoil has been contacted for comment.