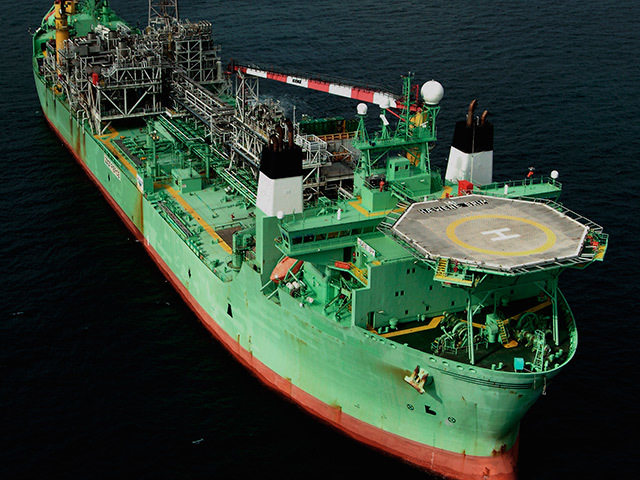 A North Sea production vessel contracted on behalf of energy giant Shell was found to have a backlog of nearly 500 mechanical corrosion and defect reports during a recent safety inspection.
Bluewater's Haewene Brim FPSO was found to have 478 'open' reviews, 262 of which related to defects found on "safety critical elements".
According to Bluewater's website the Hæwene Brim has been operational at the Pierce oil and gas field on behalf of Shell's E&P arm since 1999.
UK watchdog the Health and Safety Executive has reprimanded the Netherlands headquartered Bluewater for being unable to demonstrate effective planning, organisations and review of its defect reporting and temporary repair systems.
In addition there were 13 overdue safety critical repairs identified on November 1, 2016.
Inspectors said the number of open reports had "steadily" increased from 281 to the level found during the inspection last year.
A total of 163 reports were overdue, 86 of them on "safety critical elements".
Bluewater was also slapped on the wrist over two hydrocarbon releases from a floating production vessel in April and September last year.
HSE said the company had not made suitable arrangements for the effective organisation, control, monitoring and review of its management of change systems.
The improvement notice stated: "An investigation of two hydrocarbon release incidents on 26th April 2016 and 3rd September 2016 uncovered deficiencies in management of change of process conditions and process plant equipment as an underlying cause.
"Furthermore, a gap analysis report completed by the company identified 328 requests for modification (RM's) not suitably closed out."
In order to comply with the improvement notices Bluewater must identify all open safety critical MCDRs and temporary reapirs that are beoynd their target closeout date.
A risk assemenet for each must also be carried out.
The FPSO fleet owner has also been carry out a review of arrangements in relation to the backlog of open reports.
The firm has been given until the end of August to comply with the improvement notices.
Bluewater purchased the Hæwene Brim in 2001.
Bluewater and Shell have been contacted for comment.