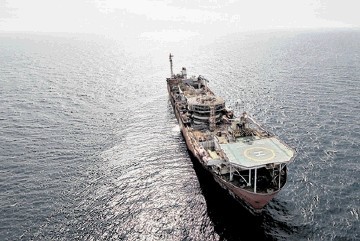 Maersk Oil has turned itself around after being among the worst performers in safety standards in the UK North Sea, according to its regional boss.
Speaking at yesterday's Oil & Gas UK event in Aberdeen, Maersk Oil's UK North Sea managing director Martin Rune Pedersen said improved safety required a "relentless focus on safety" and engagement with staff.
Maersk Oil entered the North Sea in 2005 and started to address safety issues then. The firm brought in experts involved in the 2005 Texas refinery disaster in 2008 but the turning point came in 2009 when it started addressing behavioural issues and involving the workforce, said Mr Pedersen.
"In 2009 we were among the worst in the industry (in terms of lost-time injury rates)," he said. "In 2011, we were close to the top. The GPIII (Global Producer III) had one of the worst records and now it is recognised as the safest floating production vessel in the North Sea."
Recommended for you

Maersk Training seeks new UK instructors following 'huge surge' in demand