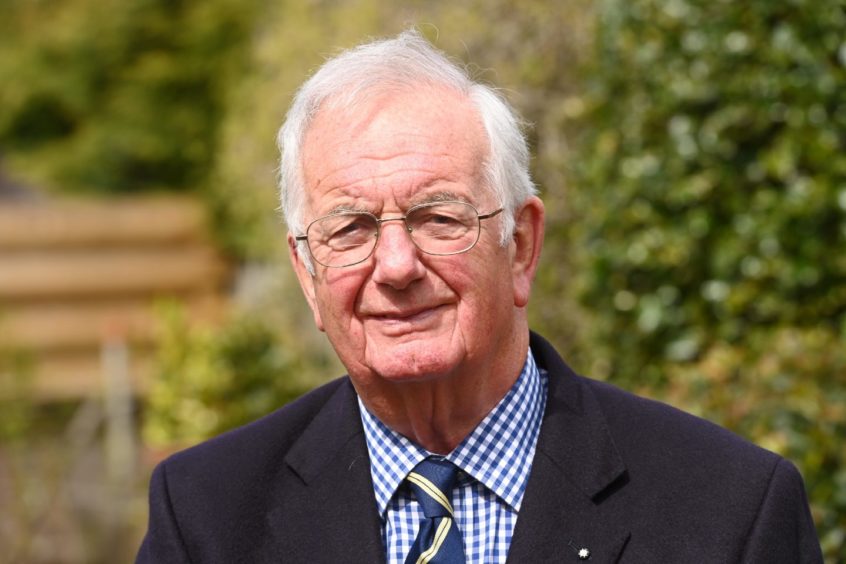 "It was very much a large bean can, but it became more sophisticated," Alex Urquhart said of the simulator he designed.
Urquhart's creation was used for helicopter underwater escape training (HUET), also known as "the dunk" in oil industry circles.
It has become part of the territory for offshore workers, who, every couple of years, must haul themselves through the windows of a revolving metal tube which has been lowered into a pool.
Urquhart's was installed in the renowned RGIT offshore survival training centre on King Street, Aberdeen, in the late-70s and went on to be used by several hundred thousand people.
The Aberdonian began working for Robert Gordon's Institute of Technology in 1960 as a lecturer in naval architecture, but with shipbuilding no longer thriving, he switched to the school of mechanical engineering.
The school was "down on its uppers" at the advent of the North Sea oil and gas industry, but colleagues sensed a big opportunity on their doorstep.
"The head of department said there might be something in oil for us, so let's have a go. And there was," said Urquhart.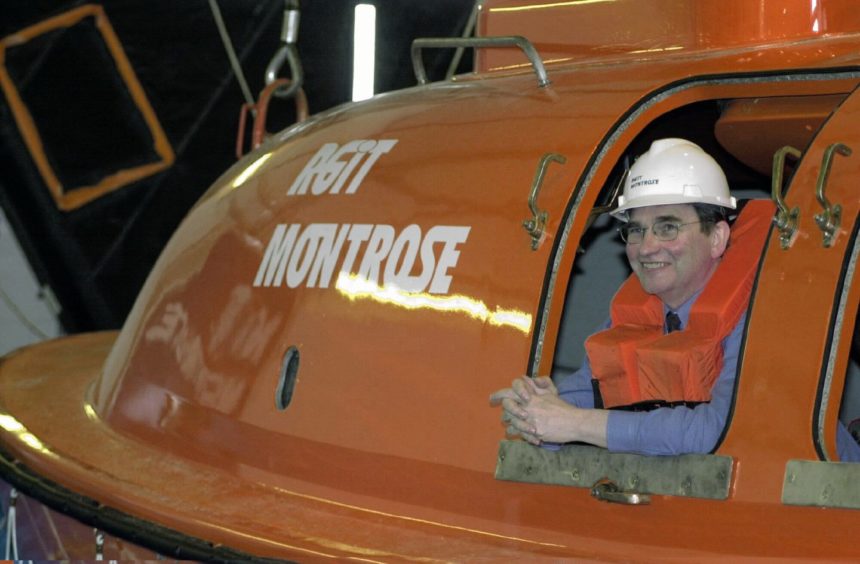 The institute, which went on to become Robert Gordon University, is now celebrating 50 years since its first energy course was launched, in 1971.
Urquhart, who retired more than 20 years ago, said: "We had a good track record with the courses we ran. They were closely integrated with industry. We had that as our background when oil came on the scene.
"We organised a postgrad diploma in offshore engineering. It was a one-year course and it was pretty successful. RGIT became a university (in 1992) and moved on from there."
By the time Urquhart retired, about 25 years ago, the number of academic staff had more than doubled, maybe even trebled, to in excess of 20, such was the popularity of the courses.
With his naval architecture background, it made sense for Urquhart to focus on imparting knowledge about the stability of FPSOs and other structures.
He also worked on the principles of hyperbarics and deep sea diving techniques, benefitting from input provided by the likes of Comex.
But he and colleagues were also alive to the buzz of helicopters overhead, taking people to and from oil rigs.
"The institute's school of navigation had been developing confidence-building training for fishers, who are fatalistic about survival training," Urquhart said.
"The principal at the time, Peter Clarke, thought there must be something we could develop."
A gap in the market for commercial, civilian survival training had been spotted.
Urquhart took himself off to HMS Vernon, a shore establishment of the Royal Navy in Portsmouth, to see what the armed services used.
He was not unimpressed, but decided he could come up with something better.
"We took our model simulator to Offshore Europe and someone from BP saw it," Urquhart said.
"He asked how much money we would need to deliver it. BP guaranteed us anything we wanted.
"We designed it and bought equipment through BP, whose purchasing power was far greater than ours.
"We also used their stress and strain analysis to test our design and, fortunately, it was all up to scratch."
The first HUET simulator was installed in 1978 at the survival centre on King Street, where a training tank had been constructed with backing from the Scottish Education Department.
The centre went from strength to strength and was soon offering more realistic, sophisticated training with the help of a wave machine.
Design upgrades were also made to the simulator itself over the years, often with Urquhart's input.
His fingerprints are still all over the training method, which is now delivered far and wide.
As for the centre, it went through various transformations.
In 2002, RGIT Montrose, as it had become known, moved from King Street to a purpose-built survival centre in Altens.
It was estimated that some offshore workers passed through the doors of the centre to undertake HUET 400,000 times during the previous 25 years.
A year later, management acquired the business from the RGIT Montrose Charitable Company, a joint venture between the Robert Gordon University and the oil industry.
It changed hands once again in 2004, when Petrofac swooped in. Private-equity backed 3t Energy Group bought the centre earlier this year.