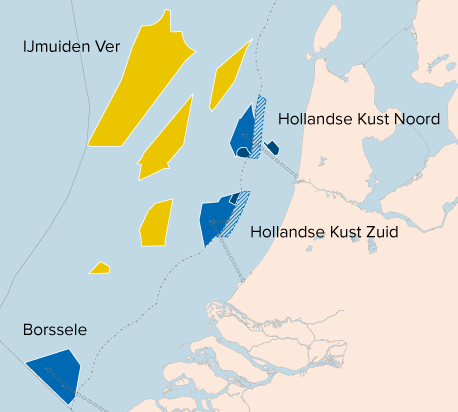 Akurro acted as technical advisors to Vattenfall to help define an amendment to the foundation package price. Its technical team was engaged by Vattenfall to provide independent, specialist, commercial and technical expertise on the design cost development, resulting in a financial outcome that was accepted by all parties involved.
Vattenfall's foundation package manager for Hollandse Kust Zuid, Jasper Janssen, acknowledged the support and professionalism of the Akurro team: "Akurro mobilised to the project quickly and hit the ground running, swiftly identifying, collating and understanding the complexities from large amounts of project documentation and information. Its specialists showed perseverance and went beyond expectations in providing flexible working arrangements, leading to a successful delivery of services on time, within budget and to the satisfaction of all parties"
The wind farm will consist of 140 super powerful 11MW turbines, installed offshore for the first time. When fully operational in 2023, with its installed capacity of 1,500 MW, the Hollandse Kust Zuid offshore wind farm will be the largest of its kind worldwide. It is also the world's first and largest subsidy-free wind farm at sea and will have a renewable electricity output equivalent to the annual consumption of over two million Dutch households.
Akurro's management team wish Vattenfall and all related contractors every success in the execution and completion of this landmark project."
For more information please visit www.akurro.com
Recommended for you

Over 100 jobs secured at Nigg as Global Port Services lands Seagreen contracts