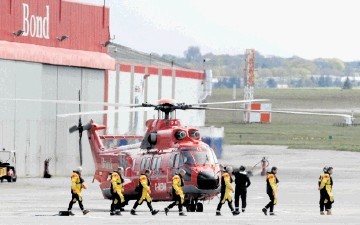 Bond Offshore Helicopters said yesterday it was the first helicopter operator to become a full member of Step Change in Safety.
The firm said it had joined the organisation, which was set up to improve safety in offshore operations, to add to and learn from its safety principles.
Bond managing director Luke Farajallah added: "The safety of our customers, crew and everyone we work with is fundamental to the culture of Bond Offshore Helicopters.
"Membership of Step Change in Safety puts Bond at the forefront of embedding these values across the oil and gas industry."
Step Change team leader Les Linklater said Bond had already contributed to the organisation through its involvement in the Helicopter Safety Steering Group.
"The ongoing safety of our helicopter operations is crucial if we are to meet the vision of being the safest place to work in the worldwide oil and gas industry," Mr Linklater added.
Recommended for you

North Sea D&I: Lots done, lots more to do