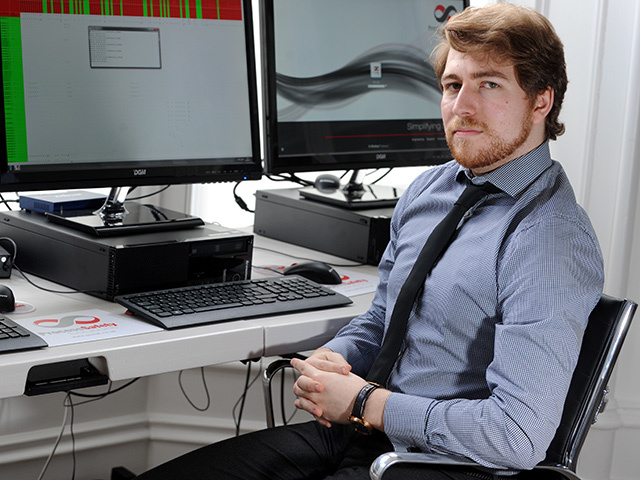 Process Safety Solutions (PSS) has taken steps to improve recovery times following a shutdown with the addition of Process Alarm Live Logging and Analysis Software (PALLAS) to its Process Safety Management Suite (PSMS).
Introduced in 2012 to simplify the safety process, the PSMS is a package of software and hardware tools designed specifically to overcome some of the most common safety system challenges faced by the oil and gas industry.
PSS Systems Engineer Myles Gowen, a senior member of the research and development team working on the PSMS, said of the product: "The PSMS is capable of deployment at any stage in a system's lifecycle to assist in the continual support and verification of safety system functionality.
"Before its launch, the PSMS was subject to rigorous testing at the company's Aberdeen HQ. Early trials have been extremely positive with orders forecast to achieve £500,000 over the next 12 months.
"The PSMS has achieved great success both nationally and internationally with a number of significant end users signed up to introduce the package across their assets."
PALLAS connects seamlessly to OPC-enabled safety PLCs and works as a live "cause and effect matrix" viewer for onsite C&E verification and alarm logging.
Using field feedback signals, PALLAS can record and display end element response times, including valve timings.
Gowen continued: "Using cause and effects matrix data, the software displays the status of system inputs and outputs, as well as cause and effect intersects.
"The technology records alarm and event data and can replay the information step by step, assisting the root cause analysis following a shutdown.
"With an emphasis on safety instrumented systems, and a focus on continuous improvement, our team has devoted significant time in the development of PALLAS.
"PSS continues to look for new ways to improve existing products and services and to meet the evolving needs of our clients."
PALLAS is one of many developments to be announced by the company over the coming months to help PSS achieve its targeted 100% growth year on year.
In just under two years, the company has more than doubled its turnover, achieving £1.5million in its second year of trading.
To facilitate growth, the company intends to introduce a further 6-8 staff to complement its existing 22-strong team and has already started work on a major extension to its Great Western Road headquarters.
PSS operations director, David Green, said: "At PSS we pride ourselves in our ability to deliver high-quality engineering services to the onshore and offshore oil and gas industry.
"In a period of accelerated growth, it is our priority to ensure our already high standards continually improve. A local focus is key to ensuring we provide a proactive service to meet our clients' needs.
"We are fully committed to the city of Aberdeen and, with the support of local trades and business, we have started work on a £500,000 extension that will house the PSS Training and Support Centre."
Green added: "The centre will create a local hub for our customers to hone their risk analysis and prevention strategies offsite, to reduce operational downtime."
PSS look to formally launch the Training and Support Centre at an event in August 2013.