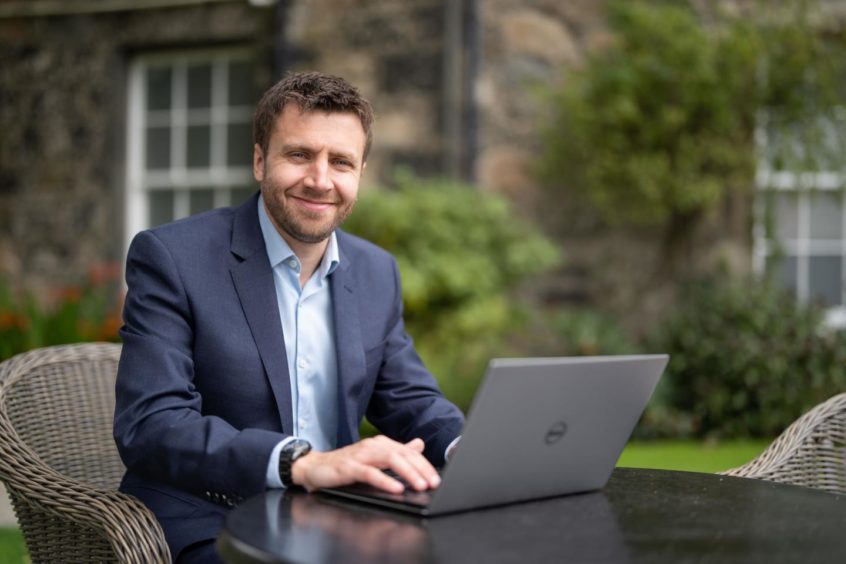 An Aberdeenshire safety firm is forecasting a revenue bump after striking a deal with a global operational risk management company.
Building on its recent successes, Salus Technical, which is headquartered in Westhill, has signed a partnership deal with ABSG Consulting (ABS Consulting).
The arrangement combines Salus Technical's Bowtie Master software with ABS Consulting's track record in providing risk management solutions to industrial sectors worldwide.
Bowtie Master helps organisations to visualise, understand and communicate risk via the building and sharing of diagrams.
The cloud-based application allows companies to design, collaborate on and share bowtie drawings across disciplines and organisations.
And the partnership with ABS Consulting is predicted to deliver a financial boost to Salus Technical.
The company is expected to exceed revenue of £200,000 this financial year – a 75% increase on the previous year – with the deal contributing about 15% of that figure.
Software sales are responsible for approximately 20% of the turnover, up from 5% in the previous period.
Off the back of the growth, Salus Technical has expanded its small team, employing a process engineer and a student placement.
And the company is looking to recruit another member of staff in the near future to cope with increased customer demand.
Salus Technical is currently in discussions with a number of interested parties to expand the partnership business model further.
David Jamieson, the company's founder and managing director, developed the Bowtie Master software following an extensive career working in-house for major operators and service providers.
Since launching full-time in 2019, Salus Technical has supported oil and gas operators with technical safety engineering on a variety of brownfield, greenfield and decommissioning projects.
Mr Jamieson said: "ABS Consulting have established an enviable reputation for helping their clients to maximise safety, secure their assets, improve performance and reduce risk.
"For one of the market leaders not just in safety, but in bowtie diagrams in particular, to be giving Bowtie Master their seal of approval is a real endorsement of the software's capabilities.
"It's a fantastic opportunity for us to introduce Bowtie Master to the key markets ABS Consulting serves such as marine and offshore, industrial, power and energy and oil, gas and chemical."
"While bowtie diagrams have been around for a while, and are an excellent training tool to help understand our risks, our barriers and what can make them fail, Bowtie Master fully exploits their potential to communicate and thus reduce risk.
"A user-friendly software solution, it helps employees across the organisation to visually depict potential accident scenarios, and communicate these seamlessly via a cloud-based application."
Many ABS Consulting clients have already made the transition to using Bowtie Master to assist in the development of comprehensive risk management plans.
The success of the partnership to date has enabled Salus Technical to expand its global footprint and branch out into different sectors, in addition to its core oil and gas customer base.
Five new customers are now on board across several geographical regions and industries including the aerospace, marine and utility sectors.
One client has signed up for four years, while several other companies, which have come through ABS Consulting, are also currently evaluating the product via a free trial.
Brian Weaver, vice president risk and reliability, ABS Consulting commented: "Bowtie Master integrates with risk management to enable the seamless communication of safety, reliability and business continuity across the enterprise—a holistic approach supported by customization and data-driven decision making. We look forward to offering this dynamic software package to our valued clients in addition to utilizing it for our consultancy services."