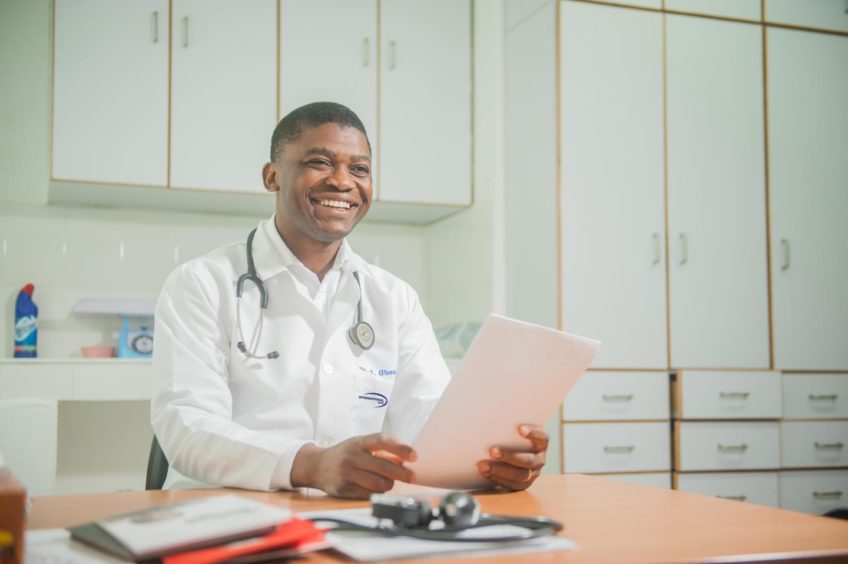 In a recent survey by International SOS, 88% of global health professionals predicted that the health requirements of their organisation would increase in complexity. Mental health support, infectious disease control and regulatory compliance are believed to be the biggest drivers of this, with 74% of all respondents believing that their organisation's investment in health will increase over the next 10 years.
At one time, addressing health within an organisation meant a narrow focus on avoiding accidents, ensuring a safe working environment and preventing occupational illness. However, our modern world faces a myriad of simultaneous challenges – from climate change to infectious diseases – and increased focus and mitigation measures are anticipated to be high on the business agenda to meet these growing health threats.
Wellness is not merely the absence of disease; it's also about having a balanced state of physical and mental harmony. The economic transition in many countries has led to rises in cardiovascular disease, diabetes, obesity and other conditions caused by changes in lifestyle, lack of physical activity and access to unhealthy food. The importance of sound mental health has also rightly been recognised, and that's before the transformative effects of the Covid-19 pandemic are acknowledged.
So what can be done to better predict and meet the health needs of employees in future?
Just as organisations rely on legal and financial experts, health experts have a vital role to play too. Health and wellness within organisations are commonly delivered by different departments: HSE, occupational health, and HR.
Today, many corporations across all industries appoint a chief health officer (CHO) within the C-Suite to lead on health issues – and whether this is an internal hire or a partnership with specialist healthcare providers, International SOS believes that input from a dedicated CHO at C-suite level is vital in helping to deliver meaningful progress on health and wellness.
Our survey noted the expectation that the scope and responsibilities of those in HSE roles will further increase over the next decade, with nearly three-quarters of those surveyed believing that their remit will change by 25% or more.
Recruiting or partnering with a CHO has several key benefits for an organisation and its staff alike. By having one focal point for all business-critical health issues, the CHO (or a network of external health and wellbeing specialists) acts as a trusted source of information on all health matters at the global, regional and local level. Working closely with the HSE and HR teams, their holistic approach enables organisations to tap into regional health expertise seamlessly and rapidly, especially in times of crisis.
A CHO will ideally have management experience from working with multinationals across a broad range of industries, with their insight helping to drive decisions at C-suite and board level. They will prioritise board-level meetings and briefings on emerging health issues, working in collaboration with other business teams such as HR and risk or crisis management, enabling organisations to make crucial decisions using the most relevant, evidence-based information available.
In addition to working with managers and ensuring access to accurate, real-time data, the CHO should be connected to an organisation's employees – developing tools and high-level reports with their feedback to support board-level discussions and crisis management teams as required. The net result of an active and engaged CHO is the continual improvement of an organisation's health and wellbeing strategy, based on the latest evidence aligned to business goals. Not only will this improve an organisation's returns, but demonstrating the steps taken to improve employee health and wellbeing can be leveraged as a key employee benefit in a post-Covid world.
The fallout of the Covid-19 pandemic is expected to be long and lingering, with the pandemic exposing the limitations and disjointed nature of some organisations' crisis responses. Health in the workplace is now part of a much wider approach, encompassing health and wellness in the world at large. It is not enough merely to rely upon local public health systems, as the role of employers in improving and preserving the health of their employees is increasing.
The physical and emotional wellbeing of your workforce is critical to maximise productivity and ensure business continuity. There is clearly an increasing need for organisations to take a wider approach to risk management, business continuity and sustainability, with the role of the CHO only set to grow in stature.
To download the 'Chief Health Officer 2030: Addressing the Employee Health Needs of the Future' paper in full, please click here:
internationalsos.com/client-magazines
.
To find out more about how International SOS can support your organisation's health and wellbeing requirements at C-suite level, contact: Claire Westbrook-Keir, International SOS' Director of Key Account Management: claire.westbrook@internationalsos.com
Recommended for you

Let's Talk Men's Health: Check in. Check up. Check it out