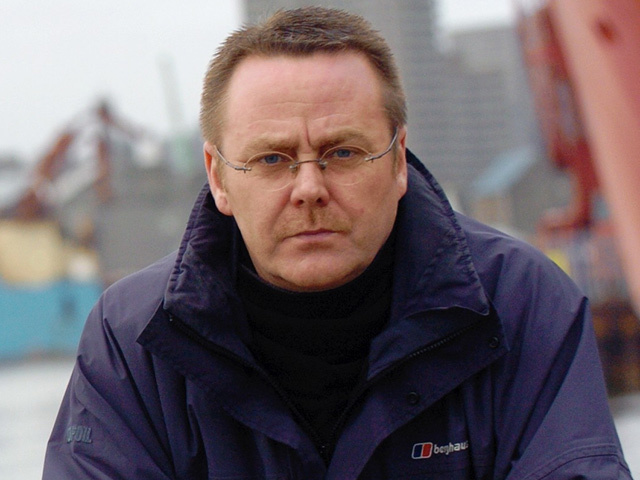 The Health and Safety Executive (HSE) has hit back at claims its unexpected shake-up of the offshore safety division will impact on North Sea safety.
It comes as recent figures show the division has been heavily stretched by the huge investigation into last year's Elgin-Franklin gas leak.
The figures have put in doubt HSE's claim that the offshore team's merger will create the extra capacity to deal with any future incidents of similar scale.
Last April, with little notice and no consultation with safety stakeholders in the offshore industry or trade unions, HSE's Offshore Safety Division (OSD) was merged with HSE's mines Inspectorate and gas and pipelines Inspectorate to create a new organisation – the Energy Division.
The lack of communication came at a delicate juncture, with this year's Piper Alpha commemoration, public suspicion that budget cuts are leading policy decisions and acceptance that HSE's inspectors were already over-stretched, with many not far from retirement.
The OSD ran at least 15% under-staffed at inspector level from early 2010 to April this year, when it employed the equivalent of 107 full time offshore inspectors.
Despite cost cuts, HSE has bucked the trend by receiving permission from ministers to recruit additional offshore staff against a general civil service wide recruitment ban and to offer a significant pay increase.
It is currently looking to employ 19 new offshore inspectors, two mines and one gas and pipeline inspector, with salaries for some of the more specialised roles such as well inspector starting at more than £87,000.
The gas and pipeline unit brought 24 inspectors and mines, eleven, to the new Energy Division.
HSE's programme director Gordon MacDonald said: "The creation of the energy division has no effect on HSE's total cadre of offshore specialists."
Both the RMT union and the Unite Union have campaigned since April that HSE's changes to OSD have broken two of the 106 recommendations made by Lord Cullen after his inquiry into the Piper Alpha disaster of July 2008, and which laid the foundations of today's safety case-based North Sea regime.
Jake Molloy regional representative of the RMT union in Aberdeen, who sits on regular tripartite meetings in the Granite City, said: "This restructuring will dilute the expertise accumulated by offshore safety inspectors over the last 25 years. The big fear is that this reduction in expertise and vigilance could ultimately compromise the HSE's ability to guarantee the safety of offshore workers."
Despite Lord Cullen's report recommended that the HSE's offshore team remain a discrete unit, MacDonald said: "The (new) Energy Division will be better able to meet the challenges of new technologies such as underground coal gasification and carbon capture and storage. These technologies require the application of a range of skills which currently reside in different divisions."
He added that fewer organisational boundaries will help share best practice and broaden exposure of staff to different sectors helping develop talented future senior management.
Kevin Myers, HSE's deputy chief executive, also waded into the public debate. He said: "All HSE's offshore programmes are completely unaffected by the change.
"The new division will supplement expertise by the addition of on and offshore pipeline experts."
The second of Lord Cullen's points potentially infringed upon was that the HSE offshore team should have its own "clear identity and strong influence within HSE".
Within the new energy division only 75% of staff will be offshore focused and new boss Susan MacKenzie is no longer based in Aberdeen, but in an HSE centre in Bootle, hundreds of miles away from Aberdeen, the energy capital.
MacDonald said: "The vast majority of Susan MacKenzie's responsibilities will be focused on offshore matters. HSE's regulation of the offshore sector would continue as business as usual."
Apart from the nature of the changes themselves, the unilateral way they were developed also concerns safety stakeholders.
Key to the changes in health and safety brought in after Lord Cullen's Piper report was the tripartite structure of co-operation to ensure communication and the cross fertilisation of good practice between regulator, industry and unions.
Molloy said: "It has been forced through by the HSE and government ministers without prior consultation with trade unions or the industry. The regulatory culture of continuous improvement of safety is of paramount importance in the offshore sector."
Oil & Gas UK's health and safety director Robert Paterson said: "There has been both surprise and concern expressed widely across the industry about the organisational changes planned for the OSD.
"It is a priority for the industry that there must remain sound and appropriate regulation that is engaged locally at all levels."
Adding to communication woes with safety stakeholders, HSE's chronic staffing problem has been thrown into relief by the drain on its resources through the Elgin investigation.
On March 25 last year, a serious gas leak forced the shutdown of the Total operated Elgin/Franklin fields complex for the best part of 12 months.
The investigation, which is still believed to be on-going, has involved 24 of HSE's offshore inspectors, with the division having to call on external support from contractors.
HSE has so far farmed out 346 days of work to outside wells specialists and computer data retrieval analysts, at a cost of around £630 per day.
Over the same 2012-13 period, the number of other investigations the offshore division has started fell by more than 50%, compared to the average of the previous three years.
Offshore inspections also dropped around 15% and the number of enforcements made to oil companies plunged to 15 in 2012 from a previous four-year average of 37 per year.
Only two enforcements have been made against oil firms so far this year according to HSE's published figures.
Unite union's offshore representative Tommy Campbell said: "Unite are concerned that there is a downward trend because of continuing cost cuts by the (UK) Government. We're of the view that there needs to be greater investment in the HSE."
Despite HSE's assurance that former offshore head Steve Walker, who was true to retire, will stay on for a further 12 months to assist in the handover to the new leader, this key safety body obviously has a job on its hands to restore confidence that recent changes will not weaken its current capacity yet further.
Recommended for you
X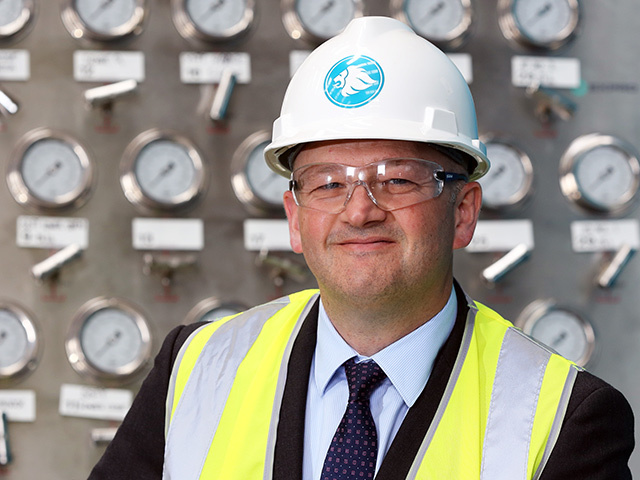 Expro Group ... fit at 40 and pushing technology