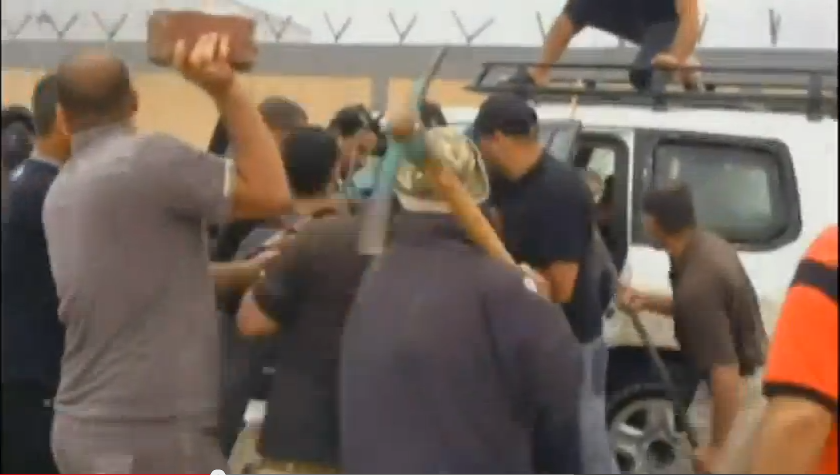 Schlumberger has suspended its operations in Iraq after a British worker was attacked at their camp in Iraq over an alleged religious slight.
The oil services giant said its staff were now safe and the camp secured following Monday night's attack.
The man, understood to be a security worker with G4S, was hospitalised after being beaten by a crowd following an incident involving the removal of flags marking the death of Imam Hussein.
Despite social media reports in the country that the man, who has not been identified, had died, Schlumberger confirmed there had been no fatalities in the incident. The victim is understood to have suffered a broken nose and fingers in the attack.
A spokeswoman for the company confirmed they were now in talks with the Iraqi government over the incident, which was caught on video.
"Schlumberger confirms there has been a security incident at the Basra operations facility in southern Iraq," she said.
"There were no fatalities, every one of our employees and contractors has been accounted for, and the facility has been secured. The continued safety of our people is our top priority and we are working with the authorities to resolve the situation as quickly as possible.
"As a global company with a long-standing presence in the region, Schlumberger embraces tolerance and respect when interacting with all stakeholders in the local communities where we live and work."
Iraq's prime minister Nuri al-Malik had called for the employee to be deported in the wake of the incident, which was the second such flashpoint in two days.
Baker Hughes suspended its operations and declared force majeure after an Egyptian oil worker took down flags commemorating the Imam on Saturday night.
The Foreign and Commonwealth Office told Energy Voice it was aware of the incident in Basra, and was providing consular assistance.
Recommended for you

Sepa cyber attack 'likely to be by international organised cyber-crime groups'