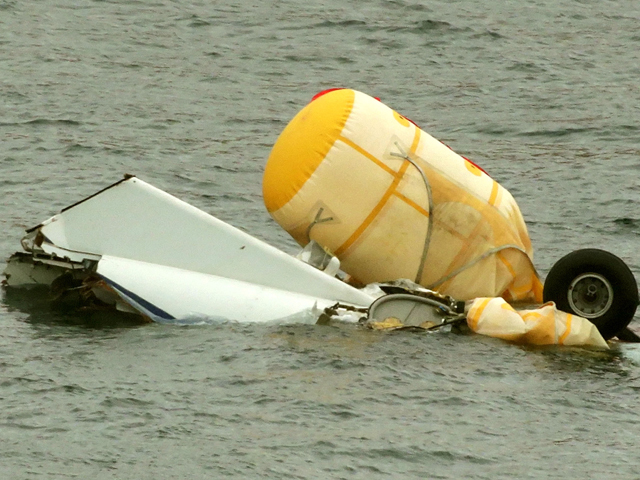 A survivor of the Shetland Super Puma crash has described the terrifying moments when the helicopter fell into the North Sea.
Paul Sharp said he heard a "whoosing" noise then a click like a breaking bone before the aircraft fell from the sky on its approach to Sumburgh airport.
The 48-year-old dad smashed a window as the stricken helicopter filled with seawater and escaped through the hole, followed by another four people.
He made a grab for a fellow passenger but realised he was dead, so made the decision to let go and to fight for his own life.
Mr Sharp, who works for offshore firm Cape, drifted away from the wreckage alone for more than 40 minutes, his ripped immersion suit filling with water and his personal location devices not working, before he was spotted by the crew of a rescue helicopter and winched to safety.
Last night, he said he was still haunted by the deaths of friends who had been aboard the CHC-operated Super Puma L2 – in particular the loss of Elgin woman Sarah Darnley – but was determined to honour their memories by living life to the full.
That includes going back offshore after Christmas if he is judged fit to fly.
"One of the hardest things has been thinking about the people who died," he said.
"I lost two good friends, but you can't dwell on the past. I've worked offshore for 23 years and I just want to get back into the swing of things.
"You have two families when you do this job – your family at home and your family offshore. You spend six months of the year out there with those people and you miss that life when you're away."
Mr Sharp said his greatest regret was learning a few days after the accident that Miss Darnley, 45, had been found dead in the wreckage.
"If I had known that I would have tried my hardest to get her out," he said.
Four people died when the Super Puma helicopter crashed off Shetland on August 23.
It had been returning from the Borgsten Dolphin oil platform with 16 passengers and two crew when the tragedy happened.
Mr Sharp's only injuries were a hematoma caused by the impact of hitting the water and scrapes on his knuckles from when he punched the window and 10 days later he was back home in Hull with his relieved wife Jean and 10-year-old daughter Amelia.
"Something like this gives you a new perspective on life," he said. "The important thing is I'm alive, I still have my family."
Recommended for you

North Sea oil worker survives mortar attack and flees Sudan amidst fighting