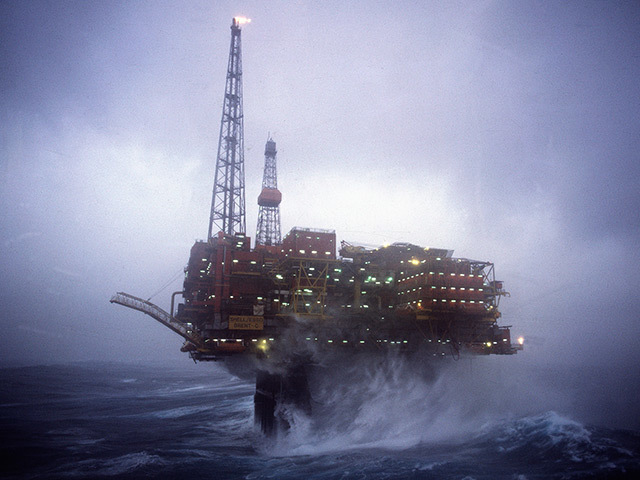 The head of industry body Step Change in Safety urged offshore workers operating in the harsh conditions of the North Sea to use their "stop work authority" if they felt working in severe offshore weather was compromising safety.
Executive director Les Linklater said operating in hostile weather was part and parcel of offshore life, but added that every individual was responsible for ensuring their own safety and the safety of others.
Linklater was speaking after last week's Storm Frank struck the North Sea and led to Norwegian offshore worker Rune Morten Narvag being killed when a huge wave struck the COSL Innovator drilling rig whilst he was in the accommodation module. Two other workers were injured.
Linklater said Step Change would be reaching out to Norwegian authorities including the Petroleum Safety Authority and also Aker Solutions once the investigation into the circumstances surrounding the death of Rune Narvag to understand what lessons can be learned.
He added: "We still have to wait to understand what happened [on the COSL Innovator), but there will be a full investigation carried out in Norway as there would be if it had happened in the UK sector.
"We are dealing with a family grieving right now and we need to give the Norwegian authorities and all those concerned in last week's incident time to carry out a thorough investigation, but we will look to see what fed through into the UK industry."
Norway's Petroleum Safety Authority is investigating the fatal accident. The investigation will aim to answer the question on whether there is a need to modify specifications of installations and if there is anything else that could have prevented the tragedy from happening.
Linklater said: "The one thing we cannot control is the weather, but we have to look at what we can control and ensure we get the basics absolutely right, time and time again. This means ensuring that site operating procedures are in place and proper risk assessments are done. Safety must always come first."
"Everyone who works offshore has the right to exercise their stop work authority if they believe the task is unsafe."
The 1996 Employment Rights Act says workers have protection in law if they choose not to work in perceived dangerous situations.
Linklater added: "Each site and OIM has to look at the prevailing weather conditions at a given time and make the right judgement call on how to deliver the job safely. From my time offshore, when the weather was really poor there would be no outside work carried out. When waves are crashing down, you just do not go out when weather conditions are that bad."
"It is an extraordinarily tough life offshore at times, operating in some of the most hostile conditions and all those who work there are fully aware of how severe the weather can be."
"All offshore installations are designed and built to be able to withstand the conditions they operate in and to be able to continue to operate as safely as they can in what can be a very hazardous environment.
Recommended for you

'Staggering situation' as UK regulators not investigating North Sea rig incident