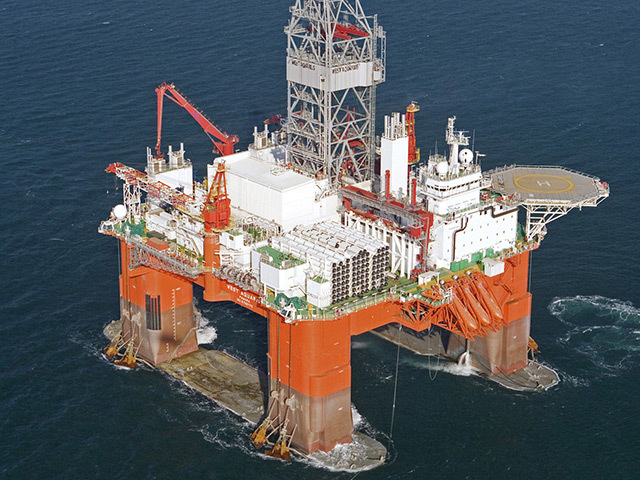 Offshore drilling contractor Seadrill said yesterday that it could file for chapter 11 bankruptcy proceedings if it cannot reach an agreement on its restructuring.
UK-based Seadrill said it would be "challenging" for the company to finalise a deal before April 30 – the maturity date of its lending facility.
The company said an extension was possible, but it appears to be preparing for a worst case scenario.
Seadrill said in a statement: "In the event a consensual restructuring agreement is not concluded or an agreement to an extension is not reached, we are also preparing various contingency plans, including potential schemes of arrangement or chapter 11 proceedings."
Chapter 11 bankruptcy protection can help companies restructure their debts and obligations and does not usually shut down the business.
Yesterday the company published its full-year 2016 results, which revealed pre-tax profits of $88million for the period under review, a market improvement on a deficit of $427million for 2015.
Its net interest bearing debt was $8.5billion at year end.
In November the Oslo-listed company said it expected to conclude the restructuring by the end of April 2017.
But negotiations with banks, potential new investors and bondholders are proving tricky.
Stakeholders and potential new backers have indicated that a consensual agreement would likely require a conversion of bonds to equity.
Seadrill said yesterday that raising new capital and converting bonds to equity would probably result in a substantial dilution to current shareholders and potential losses for other financial stakeholders.
Seadrill has a presence in Aberdeen in the form of its subsidiary, North Atlantic Drilling, which has been supplying the West Pheonix rig to Total E&P west of Shetland.
It also has an international service centre on Merseyside, which it opened in 2014, creating nearly 100 jobs in the process.
The business moved its headquarters from Stavanger to London three years ago.
Recommended for you
X

SNS 2017 opinion: The East is helping lead the way towards recovery