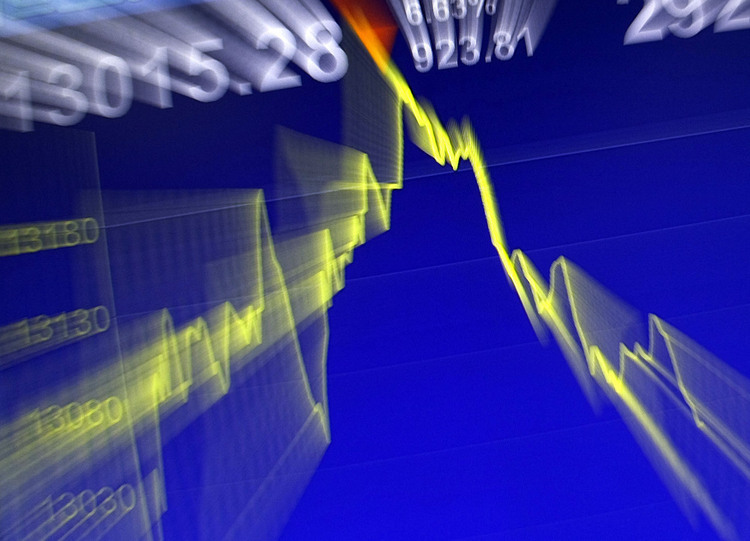 The UK's top 100 listed firms lost nearly 3% of their value today as Covid-19 continued to blow a huge hole in the global economy.
Renewed fears over the longevity of the virus saw 162.51 points chalked off the FTSE 100 Index,which closed at 5,741.54. The French Cac 40 and German Dax indices fell 1.65% and 1.95% respectively as weak sentiment haunted the financial markets.
There was better news for oil prices, with benchmark Brent up more than 4% at $30.36 per barrel, as of 5.30pm, after floating storage helped ease onshore capacity issues in the US.
The scale of Covid-19 economic carnage was underlined in a statement from Lloyds of London saying it was ready for its biggest global insurance payout since 9/11. The insurance market expects to shell out up to £3.5 million.
Shares in WH Smith sank nearly 4.6% to 874.5p after the retailer reported a "significant hit" as lockdown forced it to close travel outlets in railway stations, airports and many of its high street stores.
The group said total revenue plunged 85% in April, with sales crashing 91% across its travel arm – which makes up more than half of annual turnover – and 74% in its high street shops.
But pubs and beer group Marston's was up nearly 7% at 32p after it said it can survive beyond September, even if its bar are closed until then.​
Recommended for you
X

Equatorial Guinea dishes out study work