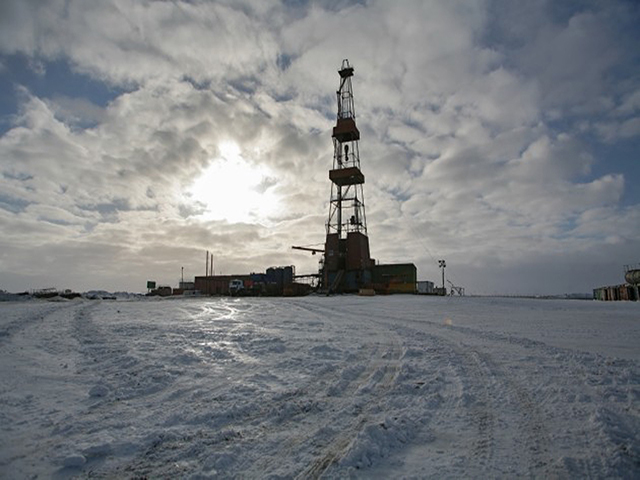 Morgan Stanley's failure to complete the sale of its oil storage, trading and transport unit shows the chilling effect US sanctions are having on Russian companies including OAO Rosneft.
The US bank and Rosneft, the Russian state-owned oil giant, said Monday that their deal, for an undisclosed amount, had expired after the companies failed to win regulatory approval.
Morgan Stanley had warned in October that the agreement might not be completed.
US sanctions against Rosneft explicitly prohibit selling certain oil-exploration equipment to the company or giving it long-term debt financing.
The sale of Morgan Stanley's oil-trading unit didn't appear to trigger those prohibitions. Even so, such a sale would have undercut the broader US goal of isolating the energy company.
"It's appropriate to stop deals with companies that have been targeted in one form or another," said David Kramer, a former US assistant secretary of state and now senior director for human rights and democracy at the McCain Institute for International Leadership in Washington.
"The point of sanctions is to inflict consequences on the entities designated, not for companies to find loopholes to get deals done."
The failure strikes a blow to Rosneft's aspirations to become a more global oil company.
When the deal was announced a year ago, Igor Sechin, Rosneft's chief executive officer, said it would "spearhead the company's growth in the international oil and products markets."
The sale didn't gain permission from the Committee on Foreign Investment in the United States, an inter-agency panel known as CFIUS that examines acquisitions of companies by foreign investors for national security concerns, according to a person briefed on the matter who asked not to be identified because the review is confidential.
The pact also needed other regulatory approvals that never came, the person said.
Rosneft, Russia's largest oil company, was among the firms targeted by US sanctions this year in response to Russia's intervention in Ukraine.
Russian President Vladimir Putin's government annexed Crimea in March and has rebuffed demands to end support for rebels in eastern Ukraine.
"There are rare instances where CFIUS will notify a company that it will not recommend presidential support for a transaction, which can then prompt the companies to walk away from a deal," said Nova Daly, a senior public policy adviser at Wiley Rein LLP and a former Treasury Department official who managed CFIUS reviews.
He wasn't involved in this transaction.
The heads of the departments of Justice, Homeland Security, Commerce, Defense, State, and Energy, among others, sit on the committee, whose recommendations can only be enforced by the president.
A presidential order blocking the deal would have been made public. In the absence of a formal decision, it's likely that Morgan Stanley and Rosneft waited until other terms in their contract expired to end their agreement.
Holly Shulman, a spokeswoman for the US Treasury, which chairs CFIUS, declined to comment on CFIUS's actions concerning the deal. "By law, information filed with CFIUS may not be disclosed by CFIUS to the public," Shulman said.
Rosneft, in a statement Monday, cited an "objective impossibility to complete the deal that has arisen as a result of regulatory clearances being refused."
The US has tightened its sanctions against Russia and against Rosneft in stages throughout the year.
It put Rosneft CEO Igor Sechin, but not his company, under sanctions in April. The ban prohibited U.S. companies from doing business with him and called for any of his US assets to be frozen.
That approach enabled Exxon Mobil Corp. (XOM) to keep working with the Russian company. The US oil company reached an agreement with Rosneft in May, extending a pact to build a plant in the nation's eastern region to liquefy natural gas designated for export.
Sechin himself signed that agreement, Rosneft said.
In July, the US prohibited providing long-term debt financing to Rosneft and in September banned the export of goods, services or technology for deep-water, Arctic or shale oil exploration or production.
That set of sanctions forced Exxon, after a brief reprieve, to stop working with Rosneft on an exploratory oil well beneath the Kara Sea off Siberia's northern coast.
Exxon spokesman Alan Jeffers didn't immediately respond to a message left with his assistant.
Recommended for you
X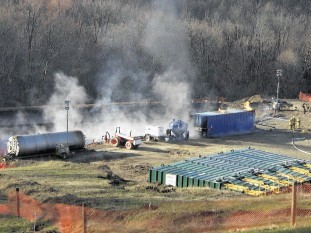 Statoil agrees $394million Marcellus formation deal