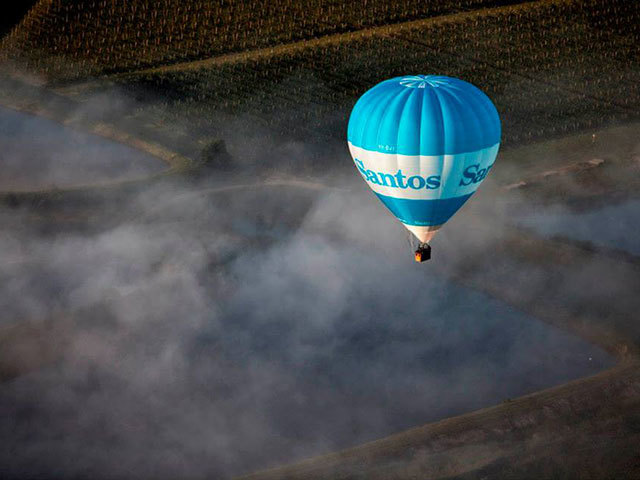 Chinese gas distributor ENN has bought a $750 million stake in Australian gas producer Santos as it attempts to ease its dependence on state-owned suppliers for supply.
It bought the stake from Hony, one of China's most successful private equity funds, who will buy a stake in a unit of ENN Group, looking to help drive ENN's expansion offshore.
"We are gaining a strategic investor and partner in Hony Capital whose deep China experience and global outlook can help us accelerate future growth overseas," ENN Group chairman Wang Yusuo said in a statement.
Hony acquired most of its interest last November when Santos sold A$3 billion in new shares to help it slash debt.
ENN is effectively paying A$4.84 a share, based on Thursday's exchange rate, a 23% premium to Santos' last close.
Private Chinese gas distributors like ENN are looking to acquire interests in gas producers to lock in supplies of liquefied natural gas (LNG) and ease their dependence on state-owned giants CNOOC, PetroChina and Sinopec, bankers have said.
"Santos welcomes the ENN Group onto the register as a shareholder with obvious knowledge of the gas business across the region, " Santos said in a stockmarket statement.
ENN is building China's first private LNG receiving terminal in Zhoushan, set to handle 3 million tonnes a year, starting in 2018.
Santos' prize asset is a 13.5% stake in the Papua New Guinea LNG (PNG LNG) project, while its biggest LNG asset is the newly opened $18.5billion Gladstone LNG project in Australia.
Hony, whose backers include state-sponsored Legend Holdings , Singapore's Temasek and Abu Dhabi Investment Authority, will invest $380 million for a stake in ENN, subject to approval by ENN-EC's shareholders.
Recommended for you

Oil pushes higher as traders weigh omicron risks, OPEC+ meeting