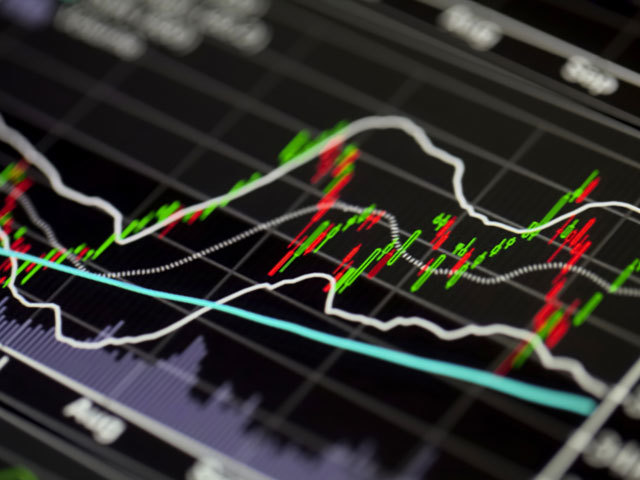 The London market soared to a new high for 2016 as strong economic data from China overshadowed heavy falls from supermarket giant Tesco.
The FTSE 100 Index was up 120.5 points to 6362.89, as global markets raced ahead after Chinese exports rose 11%, brightening the outlook for global trade.
Across Europe, Germany's Dax climbed 2.7%, while the Cac 40 in France picked up 2.9% and the Dow Jones lifted 0.9%.
Banks and commodities stocks led the charge in the UK, continuing gains from the previous session, with Anglo American up 11% and Standard Chartered rising more than 10%.
The oil giants also remained strong despite Brent crude slipping 1% to 44.23 US dollars a barrel. Royal Dutch Shell and BP both climbed 2.4%
Supermarket Tesco was among a small selection of fallers after its caution over profit growth for the year ahead took the shine off its return to the black.
Britain's biggest grocer slipped 7.8% as it tempered good news on its turnaround plan with a warning that its investment in price cuts would slow its profit improvement, "particularly in the first half".
The pound was down 0.4% against the dollar at 1.42, as the US currency remained strong despite an economic update showing American retail sales fell last month.
However, sterling was up 0.5% against the euro at 1.25.
In stocks, Tesco dropped 15.3p to 181p despite revealing "significant progress" in its turnaround by guiding the business back to profit and unveiling its first UK quarterly sales rise for more than three years.
The supermarket giant posted bottom-line pre-tax profits of £162 million for the year to February 27 against losses of £6.3 billion the previous year – the worst on record for the firm and one of the biggest losses in UK corporate history.
It also reported a 0.9% rise in UK like-for-like sales in its fourth quarter, which marked its first full quarter of growth since 2013, as the group's recovery under boss Dave Lewis gathers pace.
The group's share falls sparked declines for rival Morrisons, down 4p to 197.2p, but Sainsbury's clawed back from early session losses to stand 0.2p higher at 286p.
Elsewhere, Mr Kipling cakes firm Premier Foods also plummeted as its takeover tussle with McCormick & Company came to an abrupt halt after the American spice giant pulled out of its pursuit.
McCormick said it was "not able to propose a price that would be recommended by the board of Premier Foods" after completing due diligence on the company.
Shares in Premier Foods dropped more than 26% or 15.3p to 41.8p.
WH Smith was also in the red in the FTSE 250 Index despite posting an 11% hike in half-year pre-tax profits to £80 million in the six months to February 29.
It said high street sales were boosted by the craze for colouring-in and activity books for grown-ups, including dot-to-dot and "querkles", or extreme colour by numbers.
But the stock fell more than 1%, down 25p to 1780p, as investors looked to take profits after shares have surged by almost 25% in the past year.
Halfords was one of the biggest risers in the second tier as it posted a bounceback in embattled bike sales, up 1.9% in the 11 weeks to April, and said its car maintenance arm would help shore
up profits.
Shares lifted more than 9% or 37.3p to 423.3p.
The biggest risers in the FTSE 100 Index were Anglo American up 70.6p to 709.3p, Standard Chartered up 50.1p to 520.8p, BHP Billiton up 74.2p to 882.8p, Rio Tinto up 158.5p to 2245p.
The biggest fallers were Tesco down 15.3p to 181p, Morrisons down 4p to 197.2p, Rangold Resources down 85p to 6775p, Imperial Brands down 43.5p to 3745.5p