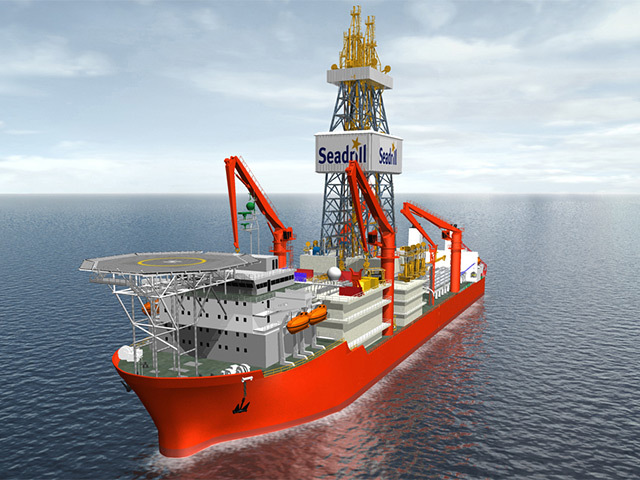 Seadrill Ltd., the offshore driller with the biggest debtload, reached a deal with its banks to extend its three nearest credit lines and amend covenants as it seeks to ease its burden amid a drop in the demand for offshore rigs.
Seadrill extended two credit facilities maturing this year as well as a credit line maturing in 2017 for its North Atlantic Drilling Ltd. unit. Banks also agreed to ease covenants until June 30, 2017, in a "first phase of a broader plan to refinance and recapitalize the business," Seadrill said in a statement on Friday.
"This is an important first step in our funding plan," Chief Financial Officer Mark Morris said in the statement. "By deferring our imminent borrowing maturities, resetting a number of covenants and removing the risk of facility prepayments related to declining rig values we have established a more stable platform to pursue and conclude negotiations with our stakeholders."
Offshore drillers are struggling to repay debt as competition and reduced spending by oil companies hurt income. Falling demand for rig services is forecast to reduce sales at the world's largest offshore contractors by 25 percent this year and at least 10 percent in 2017, according to Bloomberg Intelligence analyst Andrew Cosgrove.
Seadrill agreed to a timetable for discussions about a longer term solution and won't draw down on its revolving credit facilities while it is negotiating, the driller said. It sees talks with stakeholders concluded by year end.
The agreement comes after Seadrill sold its remaining stake in SapuraKencana Petroleum Berhad for about $195 million earlier this week, in a move that shows that the company is working actively on improving balance sheet amid restructuring, Nordea analyst Janne Kvernland said at the time.
Recommended for you

Seadrill's West Gemini signs up for more Angolan work