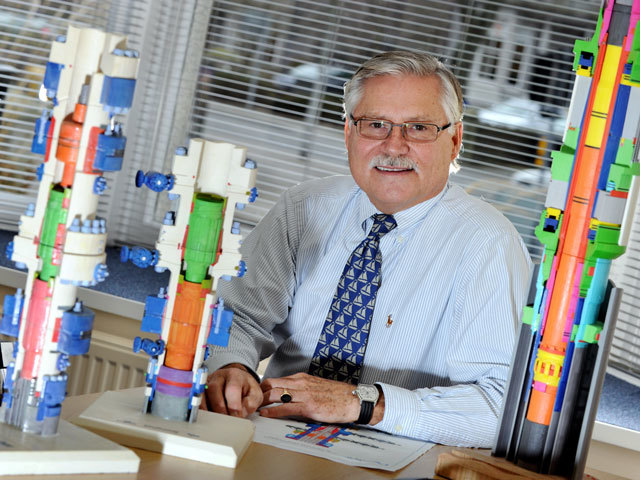 Aberdeen firm Plexus Holdings is tapping new and existing investors for £6million in order to shore up its balance sheet.
The wellhead technology company said yesterday it had agreed to sell more than 9million new shares at 65p each.
Shareholders will be asked to approve the move at a general meeting in London on June 28.
Plexus, whose Pos-Grip wellhead technology has been used or ordered for over 350 oil and gas projects globally, added its latest fundraising was prompted by the severe downturn in the oil and gas industry and the impact of this on trading.
The company already expects results for the year to June 30 to be "significantly below" market expectations.
Last year, Plexus announced a "transformational" £8million deal with a Chinese partner, Jereh, selling a 5% stake in the firm in return for access to new markets.
A recent licensing deal in Russia was followed by the £3.4million sale of a 7% stake to LLC Gusar, an oil and gas equipment manufacturer based in the country's Vladimir region.
Announcing the £6million rights issue, Plexus chief executive Ben van Bilderbeek said: "The funds raised today will ensure that we will be able to continue to invest in our proprietary technology and products during the current oil and gas down cycle, and at the same time support our new partners in overseas markets such as Russia.
"The near doubling in the price of oil from its January lows to circa $50 per barrel demonstrates how supply and demand equilibrium can swiftly move towards a point where a balance between exploration and production and consumption can prevail.
"With this in mind, we were encouraged to hear the new Saudi energy minister Khalid Al Falih say earlier this month that oil prices could hit US$60 by year end and that prices could rise further in 2017 as supply and demand converge.
"Needless to say, we are keen to be in a position to hit the ground running once activity in the sector picks up."
He added: "The funds raised today will help ensure that we will be there to play our role in servicing the needs of the industry with our superior method of engineering and where our jack-up rental wellhead inventory is ready to be deployed."
Plexus said the fresh injection of cash would strengthen its balance sheet and give it more flexibility to support its long term strategy of becoming a leading international oil and gas services company.
The proceeds will be spent across a number of areas of activity in order to "ensure that Plexus is well-placed to take advantage when sector activity resumes".
These activities include a continued sales push into new markets, moving the firm's Python subsea wellhead project towards a target trial during 2016, further development of the overall product range and research and development.