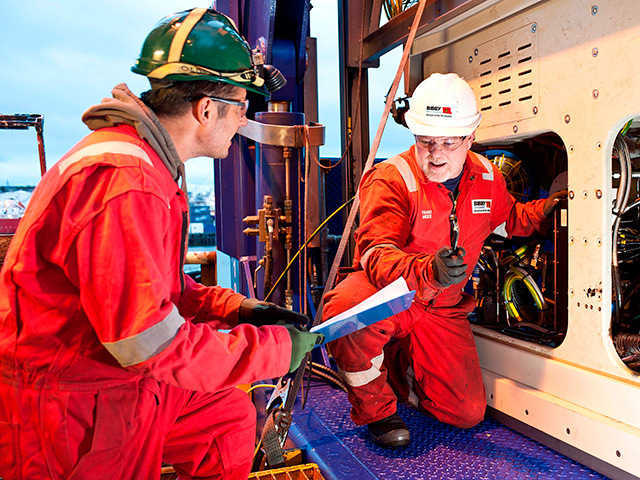 Bibby Offshore has splashed out a seven-figure sum on a new 800-ton carousel that marks a move into the offshore wind array cable installation market.
It is thought Bibby paid up to £1million for the carousel from Ecosse Subsea Systems (ESS).
The deal comes after ESS invested £2.5million in the design and manufacture of the company's first carousel as part of a lease and buy-back deal with a major utility company for use on a windfarm construction project off the UK's east coast.
The carousel may be further upgraded to provide a 2000-ton capability for Bibby, with the redesign and manufacture being managed by ESS at their fabrication facility in County Durham. Last year the ESS expanded its operations in the north east of England when it snapped up a firm called MASfab.
ESS managing director, Mike Wilson, said: "A lack of availability of carousels which were in high demand for traditional oil and gas and renewables projects prompted us to design and manufacture our own.
"It was a calculated risk at the time but it has paid off and the strong performance track record of our carousel appealed to BOL, who are focused on expanding their offshore renewables service offering."
Fraser Moonie, chief operating officer of Bibby Offshore, said: "We are very excited by our entry into the cable lay market which strengthens our renewables offering in the North Sea. We have worked with ESS in the subsea market for more than a decade, and look forward to maintaining our strong relationship."
Recommended for you
X

Mexican ambassador aims to boost Scottish oil and gas links