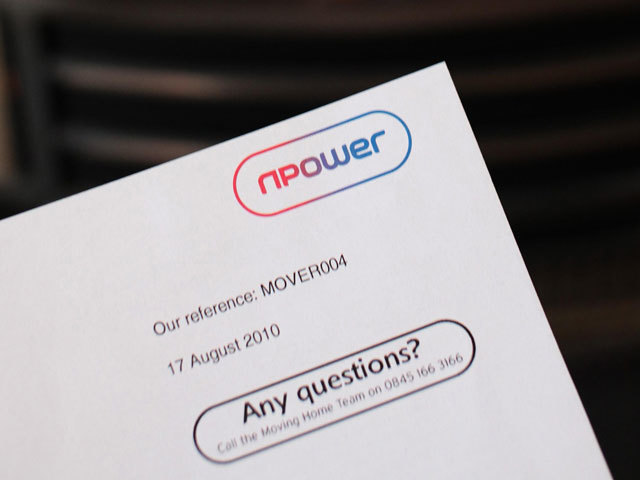 Npower, Scottish Power and First Utility have fared worst in a bi-annual survey of customer service to record the highest proportion by far of "very dissatisfied" complainants.
The bi-annual Ofgem poll found the number of energy complaints had halved since 2014 but that customers were less satisfied with how suppliers were handling problems.
Even those who fared best – SSE, E.ON and EDF – failed to show any significant improvement in overall complaint handling since 2014.
Just over half of all complainants (52%) had or were planning to switch as a result of their experience, compared with 44% of domestic complainants and 47% among micro-businesses in 2014.
A majority of npower and Scottish Power domestic customers who complained (71% and 59% respectively) said they had or were planning to switch as a result of their experience.
Only about a third of those surveyed were given a named contact at their supplier and did not always receive a follow-up at the agreed time.
At the end of the process, 42% of complainants whose case had been closed by the supplier thought it remained unresolved.
Ofgem chief executive Dermot Nolan has today written to all suppliers surveyed to demand an improvement and has asked First Utility and Utility Warehouse, who performed next worst in the survey after npower and Scottish Power, to conduct and publish a thorough independent audit of their complaint handling procedures.
Consumers minister Margot James said: "Poor customer service can erode trust and cause unnecessary stress for bill payers.
"It's great to see that the number of complaints has fallen, but all energy suppliers should be treating their customers fairly and ensuring that any complaints are suitably addressed.
"If they don't, research shows that over half of their customers will switch to a different supplier."
Citizens Advice chief executive Gillian Guy said: "Too many people continue to face woeful customer service from their energy suppliers.
"Poor performing energy firms must learn from their mistakes and act immediately to improve their complaints handling."
Chief ombudsman Lewis Shand Smith said: "Though energy suppliers are taking steps in the right direction, their signposting – both in clarity and timeliness – is still letting consumers down.
"Providers are obligated to signpost customers to the energy ombudsman if they are unable to resolve their complaint, yet less than half received a referral letter."