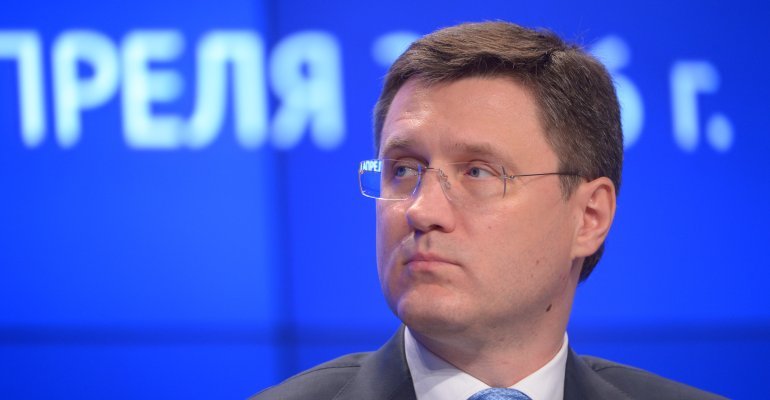 Russia plans to join discussions on limiting oil production only after OPEC members reach an agreement between themselves, meaning talks aimed at stabilizing the market could extend beyond Algiers next week.
The Russian delegation, set to include Energy Minister Alexander Novak, will participate in the International Energy Forum in the Algerian capital and hold bilateral meetings with other producers, but may leave before members of the Organization of Petroleum Exporting Countries hold informal talks on Sept. 28, said three people with knowledge of the matter, asking not to be identified because the information isn't public.
The decision by OPEC to hold informal talks in Algiers has fanned speculation that the group might be about to deviate from a two-year-old policy of pumping without limits and instead move to curb output to boost prices. A previous attempt to agree on an output cap, which included Russia, collapsed in Doha in April when Saudi Arabia walked away because Iran refused to participate.
The delegation from Moscow may leave the Algerian venue before Sept. 28 and wait for an invitation to continue talks, the people said. It would join comprehensive output-freeze discussions only after OPEC members decide on the issue at their own meeting, they said.
Russia's Energy Ministry declined to comment.
There has been a flurry of meetings from Vienna and Paris to Moscow as oil producers attempt to reach a consensus.
Saudi Arabia, the world's largest oil exporter, has told Iran it would be willing to reduce its output — which is close to a record 10.7 million barrels a day — if its regional rival were to cap production at 3.6 million, according to two people familiar with the matter. Other proposals were also discussed by oil officials from the countries at the headquarters of the Organization of Petroleum Exporting Countries in two-day talks that ended Thursday without a deal, one of the people said.
While the former OPEC president, Chakib Khelil, who steered the group the last time it cut supply, said he's confident there will be an accord, all but two of 23 analysts surveyed by Bloomberg this week predicted there won't be a deal. A failure to agree curbs on output could mean the global surplus will continue swelling through 2017.
"Russia's current stance is likely linked to the results of the Doha talks," Ildar Davletshin, London-based analyst for Renaissance Capital, said by phone. "Back then, Russians were seriously aiming for an agreement, and it came as a shock for them that the deal collapsed in the last hours of the talks."
Russia has this month pushed output to a record 11.09 million barrels a day, Energy Ministry data showed Sept. 21. While President Vladimir Putin said earlier this month that producers can overcome the tensions that have so far prevented an agreement, there are doubts over the practicalities of Russia's involvement. Past pledges from Moscow to cooperate with the bloc have generally come to nothing.
While the government in Moscow still sees a chance for a deal in Algeria, every country has its own interest in the issue, which complicates the talks, Interfax reported Friday, citing Russian Deputy Prime Minister Arkady Dvorkovich.
Recommended for you
X

Opinion: Why you need to take notice of the Modern Slavery Act