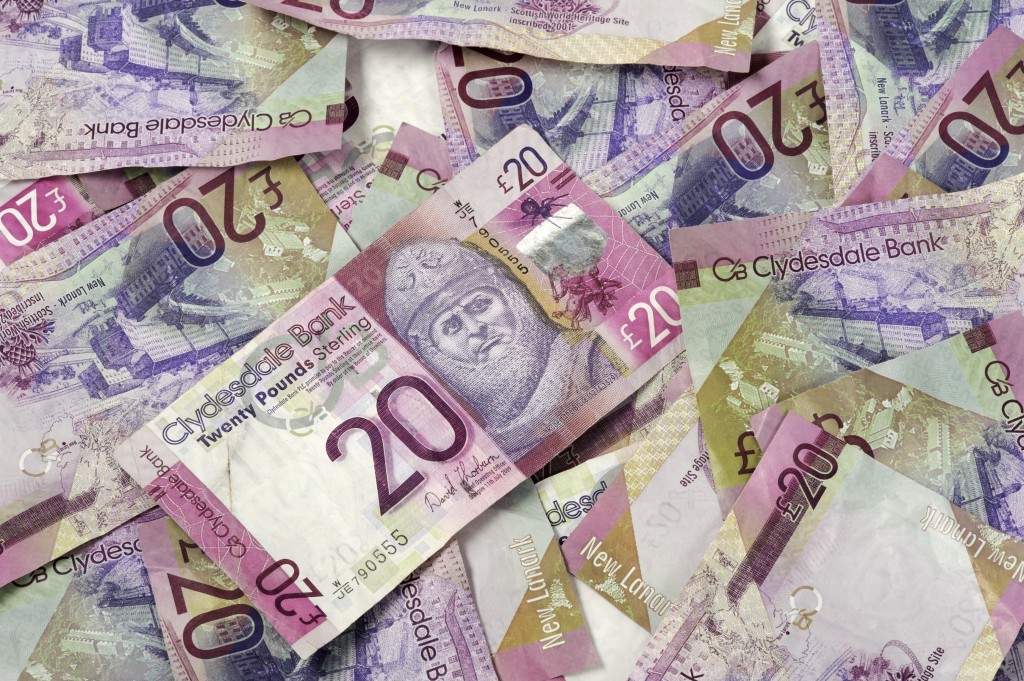 The pound took a further hit after leaked documents warned a "hard Brexit" could cost the UK more than £66 billion a year, but London's FTSE 100 Index hovered near record highs.
Sterling dropped more than 0.5% to trade as low as 1.228 against the US dollar on Tuesday morning. Sterling fell around 0.4% to around 1.105 against the euro.
The FTSE 100 skimmed all-time highs earlier in the day, rising to 7121.98 points at one stage – just shy of the April 2015 intraday record of 7122.7 points.
The top tier index has been surging higher while sterling has taken a battering since the Brexit vote, as many of the listed multinationals benefit from earnings in stronger foreign currencies.
Sterling ducked lower as Brexit jitters returned to the market after leaked government papers laid bare the cost of leaving the EU.
Papers seen by The Times showed that leaving the single market and switching to World Trade Organisation (WTO) rules would cause gross domestic product (GDP) to fall by up to 9.5% and cost the
Treasury up to £66 billion per year, compared with if the country remained in the EU.
Connor Campbell, a financial analyst at SpreadEx, said the news has "thrown more fuel on the fearful fire this morning, leaving the markets to deal with another day of sterling dread".
He added: "With that in mind the pound, of course, has woken up wheezing and spluttering, continuing to shed an amount of blood that is apt for a month ending with Halloween."
Across Europe, the French Cac 40 was trading higher by about 0.2% while the German Dax was relatively flat.
In oil markets, Brent crude edged down from Monday's one-year highs to trade lower by around 0.5% to 52.59 US dollars per barrel.
Markets were still digesting comments from President Vladimir Putin who said Russia was prepared to join Opec in a potential output freeze in a bid to support prices.
In UK stocks, shares in Ted Baker rose nearly 6% after the fashion chain shrugged off tough high-street trading to post a 20.5% leap in pre-tax profits to £21.5 million for the six months to
August 13.
However, the retailer warned "ongoing external factors" were impacting trade across established markets and that "conditions remain challenging".
Recommended for you

FTSE boosted by energy stocks as oil prices spike